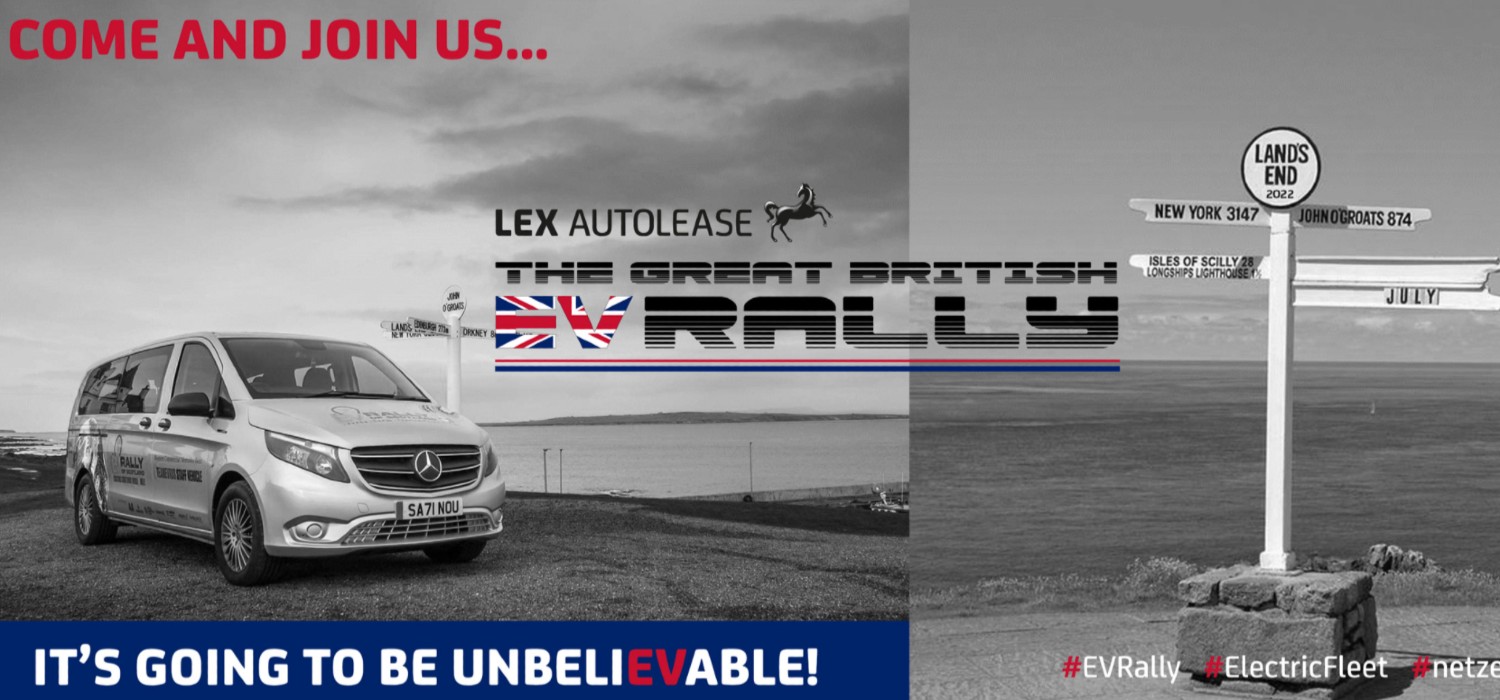 2022 is set to be a very exciting year here at Drivetech and we've just announced that we'll be the official Driver Training Partner of the Great British EV Rally (GBEVR) for the second year running.
The event represents an exciting, live demonstration of the potential of the country's EV charging infrastructure, helping to build confidence in the viability of the charging infrastructure for fleets looking to make the switch towards greener forms of transport.
The aim of the rally is to highlight the important role that EVs can play in helping UK fleets to improve efficiency, save money and, overall, help reach net zero, without compromising on performance. 
Starting in July, the event will see more than 20+ EVs make a 1400-mile journey from John O'Groats to Land's End via 17 checkpoints over 5-days, taking in many of the beautiful landmarks across the UK.
Our head of marketing, Colin Paterson, participated in the EV Rally of Scotland last year and is looking forward to supporting this year's GB event.
He commented: "It's really exciting to be involved as official driver training partner in this landmark event for the second year running. This year we'll be participating with an electric car and an electric van so we can really demonstrate how effective EVs could be no matter what a driver's vehicle of choice is. The EV rally makes it clear what's possible now with the infrastructure available. It's all about building confidence and driver training has a vital role to play in helping driving enthusiasts take to the wheel of EVs and drive them safely, economically and with complete confidence.
"In a rapidly evolving fleet environment, businesses recognise that their duty of care, ability to control costs and commitment to road safety and saving lives remain with them when they look to decarbonising the vehicles on their fleets, which means that driver training is as important as ever."
As part of our commitment to EV training, last year we launched EV Co-Driver, an innovative way of communicating, educating, and reinforcing EV best practice to ensure drivers get the most out of their vehicle and stay safe while behind the wheel. With 17 different modules to choose from, EV Co-Driver is suitable for all drivers that are new to, thinking of, or experienced with driving an EV.
We truly are leading the way in the provision of impactful training products dedicated to electric mobility, including a complementary 'EV Guide to Charging Infrastructure', which helps drivers new to EV technology get to grips with electrification and the UK charging network.
Back to news and resources