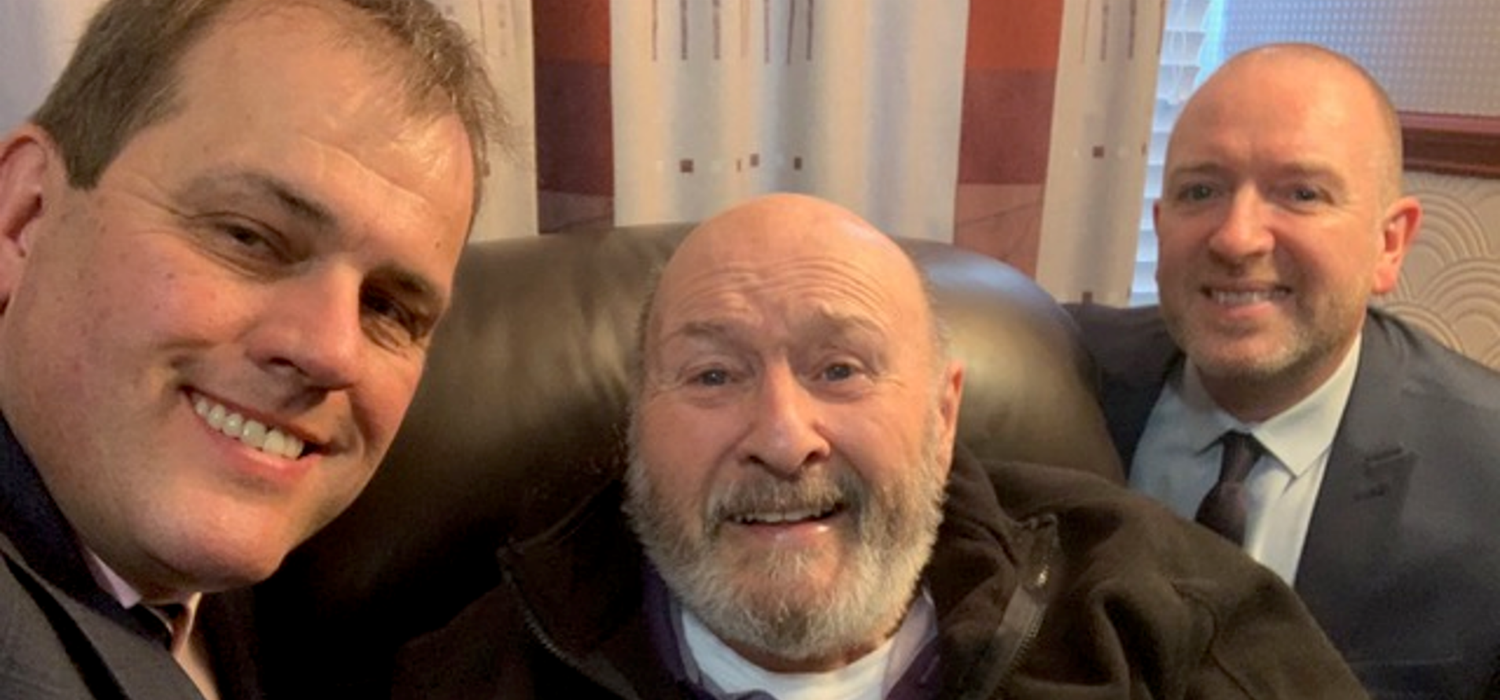 Billy Marks BEM (British Empire Medal), retired from the Drivetech driving coach panel in September 2018, aged 80.
 
He was presented with a Certificate of Recognition for his Outstanding Contribution to Education for Road Safety by Drivetech National Quality Manager Ian Bint and Northern Ireland Manager Andrew Robson.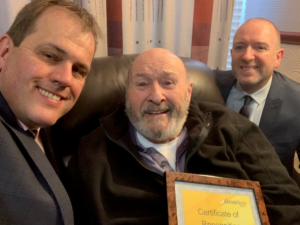 Billy received the British Empire Medal for his services to welfare and has helped many people through difficult times. He has taught hundreds of young people to drive and was a founding member of the team delivering re-training to driver offenders in Northern Ireland, helping hundreds more experienced drivers.
On being presented with the certificate Billy said, "Northern Ireland has a great group of trainers who support each other, and it has been a pleasure to work with them and Drivetech". 
Andrew Robson has known Billy for many years and describes him as 'a true gent. A man who was always enthusiastic and would go the extra mile to relax, support and educate the drivers he worked with'.
Ian Bint said, "Billy typifies the unassuming excellence that underpins this type of training, his ability to relax nervous clients, get the best from them and make them safer drivers is an example to us all.  So many of his colleagues have told me how much they learned from Billy.  We will miss him, but he is always welcome to call and see us".
Billy's colleagues are keeping in touch and supporting him in his retirement.
Back to news and resources