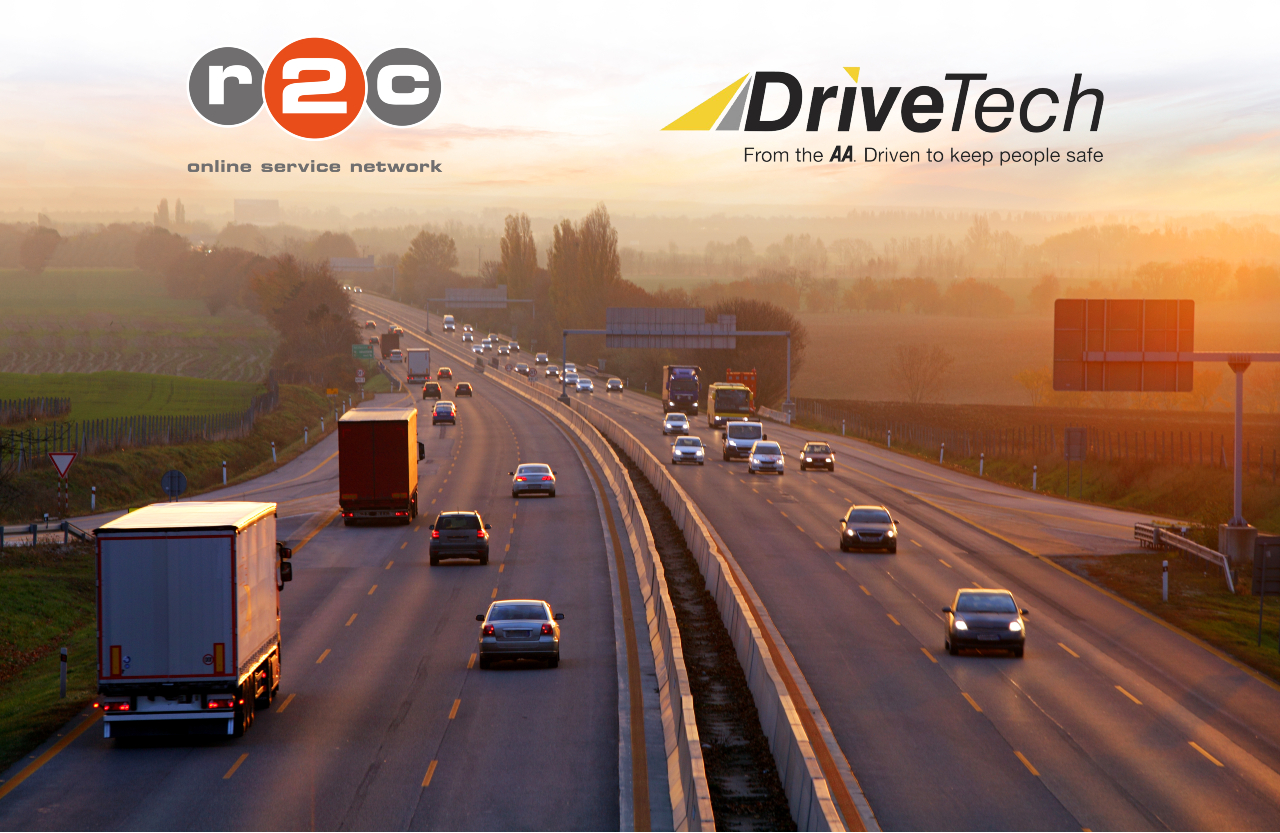 Drivetech, a leading driver training and risk management organisation, and part of the AA, has agreed a strategic partnership with r2c, a leading UK fleet software provider, to help businesses stay safer and drive further efficiencies in their fleets through an enhanced range of benefits.
r2c offers easy to use, cloud-based solutions that cover driver pre-use checks, incident and maintenance management, as well as store and share documents and invoices, and generate sophisticated reports with insights on fleet performance and total cost of ownership.
Combining Drivetech's comprehensive range of products, from licence-checking to online assessments, e-learning and a whole host of effective driver training interventions, enhances the offering further, and complements r2c's already diverse compliance and efficiency provision with driver risk management tools.
The new collaboration means both parties will offer this broader range of services effective from July 2021. It has appeal to larger fleets as well as in the SME marketplace.
Commenting on the new strategic arrangement, r2c Online Managing Director Tim Meadows said: "Continually expanding our provision to include more key services has always been at the heart of the r2c technology, and our clients clearly want licence check and driver assessment features. We decided to partner with Drivetech as it is the market leader and enhances our already sophisticated range of services.
"Having Drivetech's risk management products in our portfolio further strengthens our proposition as a leading provider of cost-effective, compliant and safe fleet management."
Drivetech's Oli Stevenson added: "The r2c online service network is an impressively well-designed platform used by a broad cross-section of the fleet market. Combined with our licence-checking capabilities, proven driver and fleet assessment services, and highly flexible suite of e-learning modules and on road training courses, we will hopefully see even more fleets benefitting from the combined value of our proposition."
About Drivetech
Drivetech is an established and proven leader in the provision of quality driver risk management and driver training for global businesses. Businesses that recognise their real duty of care, that are driven to control costs and have a commitment to road safety and saving lives, turn to Drivetech as a professional and collaborative supplier.
For more information on Drivetech's global fleet risk management services, visit https://www.drivetech.co.uk/global-business-fleet-solutions/ 
About r2c Online
r2c Online is a leading UK provider of connected software platforms for vehicle compliance and maintenance management. Established in 2003, the company today has 95,000 users among 50,000 fleets with 1,400 workshops, operating more than 18 million service records.
Additional products include a walkaround check app, digital jobsheets, and service, maintenance and repair authorisation and invoicing. For further information, please visit www.r2conline.com.
r2c Online is owned by FLEETCOR Technologies, Inc.
About FLEETCOR Technologies, Inc.
FLEETCOR Technologies, Inc. is a leading global provider of commercial payment solutions. The company helps businesses of all sizes better control, simplify and secure payment of their fuel, toll, lodging and general payables. With its proprietary payment networks, FLEETCOR Technologies, Inc. provides affiliated merchants with incremental sales and loyalty. FLEETCOR Technologies, Inc. serves businesses, partners and merchants in North America, Latin America, Europe and Australasia. For more information, visit fleetcor.com
Back to news and resources