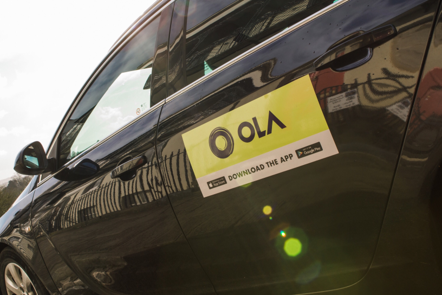 Drivetech is delighted to be providing Ola – one of the world's largest ride-hailing platforms – with online driver risk assessments and online training modules for its drivers as it launches in London this month.
Ola has been operating in the UK since 2018 and has since expanded rapidly establishing a presence across 27 local authorities in South Wales, the South West, Merseyside, West Midlands, and Reading. The organisation was founded in India in 2011 and now operates in 4 countries serving more than 125 million customers.
This latest move sees Ola come to the Capital to offer both drivers and riders a safe, secure and happy ride-sharing and ride-hailing service. With its commitment to putting driver and rider safety at the heart of their business, the provision of driver assessments and online training modules from Drivetech, part of the AA, is a significant component of Ola's drive to work to high standards and provide riders with a safe and secure experience.
Drivers must successfully complete an online driving assessment and then complete a series of e-learning modules, as well as completing other programmes such as an English-speaking test.
Commenting on the association with Drivetech, Simon Smith, Head of Ola International, said: "Our priorities at Ola are to ensure we offer drivers and riders the highest quality and safety when travelling, which is why we selected Drivetech to support our launch in London given their reputation as market leader in safety & training. We're really looking forward to working in close partnership going forward and seeing the positive impact Drivetech's assessments and training have on our leading service."
Charlie Norman, MD at Drivetech, added: "We are delighted to be working with such a driven organisation as Ola who are set to make a big impact in the London ride-hailing and ride-sharing market. We are pleased to be providing Drivetech online driver assessments and online training modules to Ola drivers as they launch in London this month.
We've worked closely with the Ola team during the development and are confident that this will help them create and maintain high standards of safety, security and happiness for both their drivers and customers – goals both our organisations share."
To find out more about Drivetech's range of driver risk management services for businesses and fleets visit here.
To find out more about OLA in the UK visit: https://olaride.uk
Back to news and resources