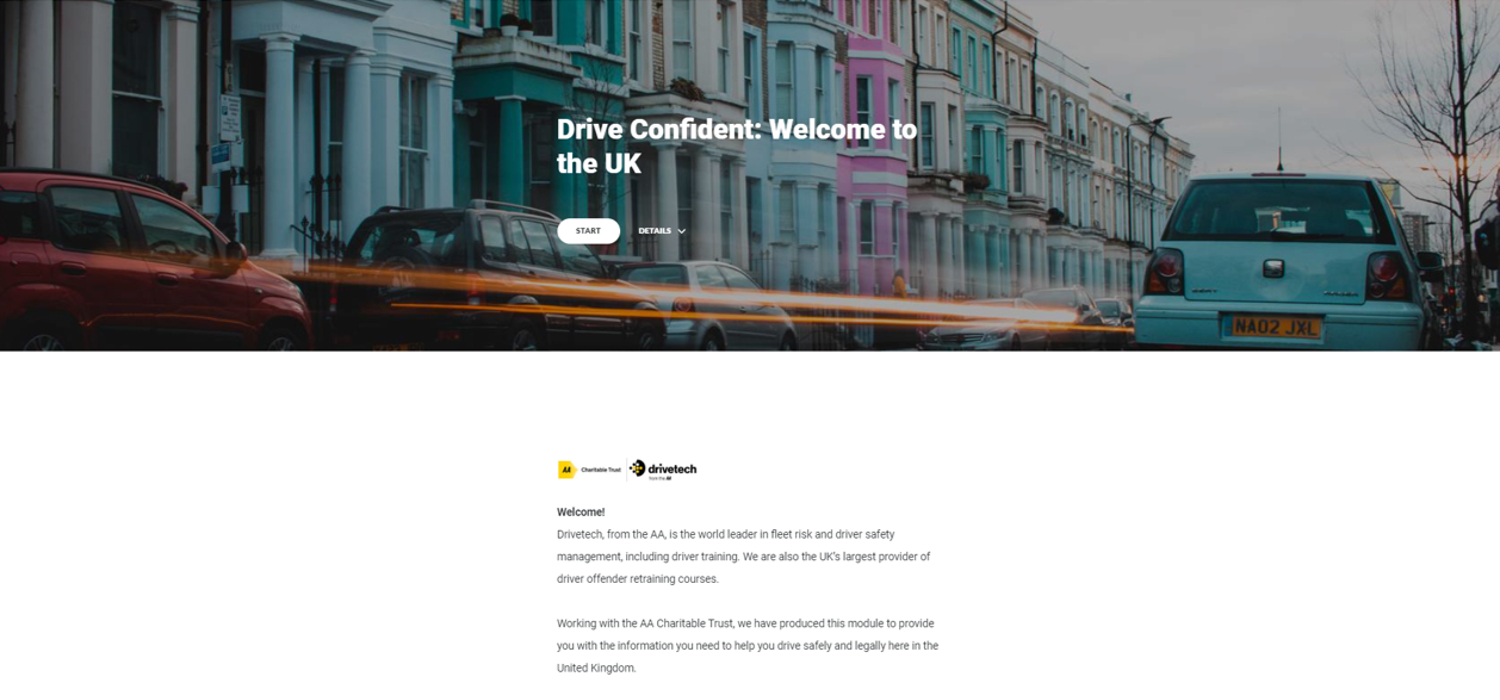 Drivetech, from the AA, has launched a dedicated training programme to help Ukrainian refugees get to grips with driving safely in the UK. The simple to access and free e-learning module has been developed in partnership with the AA Charitable Trust, which works towards road safety and a cleaner environment.
Accessed via an online link from the Drivetech website, the 'Drive Confident' training programme informs drivers about what to expect when driving in the UK, Highway Code differences compared to Ukraine and what to be aware of to keep safe. It covers everything from the traffic light system and vulnerable road users, to roundabouts, parking, vehicle roadworthiness, drink driving, emergencies and the police.
In partnership with the AA Charitable Trust, Drivetech created the e-learning module to help Ukrainian refugees that have arrived in the UK to settle safely when it comes to using the roads, supporting those who seek employment but need training to be able to drive for work.
Charlie Norman, Managing Director of Drivetech, said: "Driving in a foreign country can be a challenge at the best of times, so we are delighted to have this module to offer to Ukrainian refugees to help them acclimatise to driving in the UK.
"Having an e-learning option is a great addition to the in-car courses offered by the driving schools and we hope it helps more refugees adapt to driving in this country."
The course is optimised for all devices and an English version is also available for host families to access. The Drive Confident e-learning module from Drivetech and the AA Charitable Trust is available now, free of charge https://www.drivetech.co.uk/global-business-fleet-solutions/drive-confident .
Back to news and resources