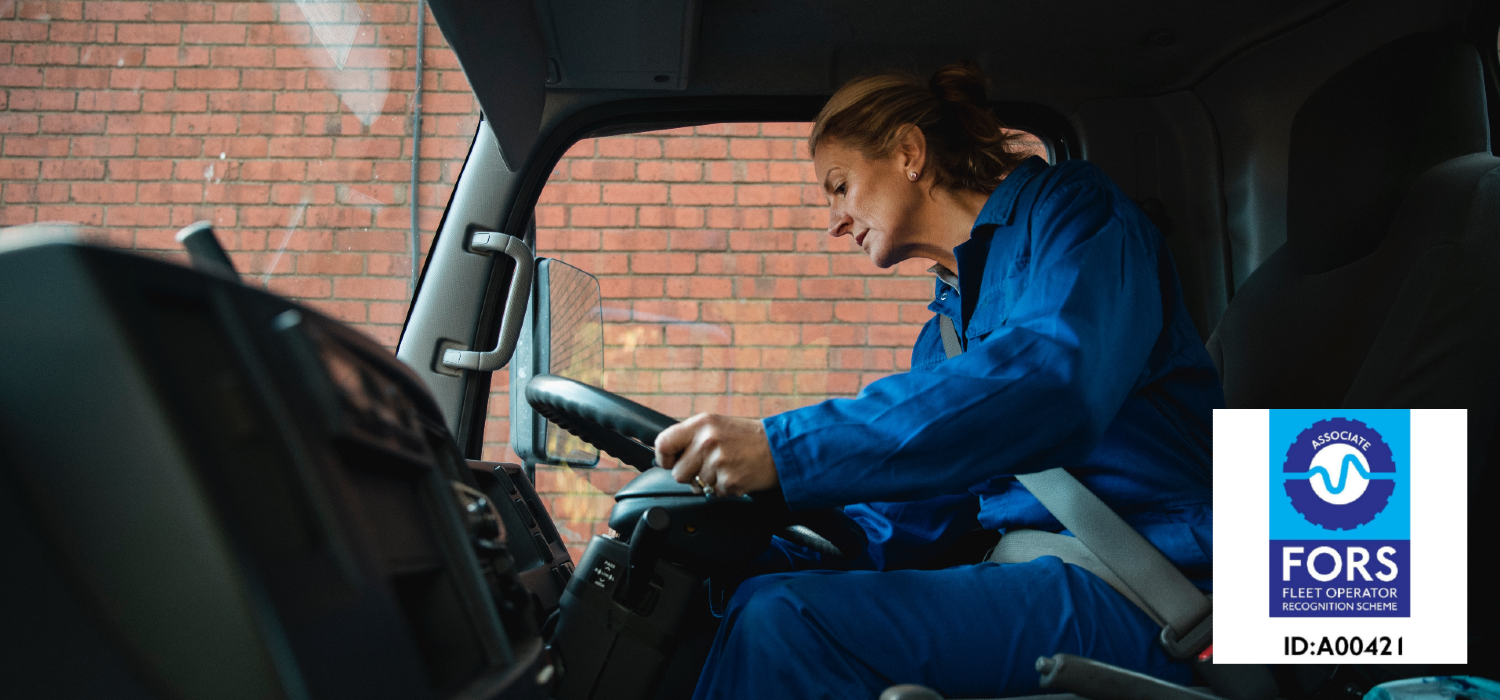 Driver training specialist, Drivetech, part of the AA, will be headline sponsor of the fifth annual FORS Conference in July.  
After a two-year hiatus, the conference will take place on Tuesday, 12 July, at Manchester Central Convention Complex, and will focus on best practice in safety and sustainability, now and in the future.
Drivetech is one of just a few FORS audit providers throughout the UK, in addition to being a leading UK and global supplier of driver and fleet safety training, including eLearning, full on-road coaching, workshops and bespoke 'driver days'.
Charlie Norman, MD Drivetech, will be delivering the headline sponsors presentation on the day consistent with the theme for the conference of "Towards a Safe & Sustainable Future" and the Drivetech team is looking forward to the day of conference and exhibiting, including a possible guest appearance by their award-winning Driver's Mate in person.
Colin Paterson, Head of Marketing at Drivetech commented, "The FORS Conference is becoming a go-to event in the transport calendar, and we are delighted to support it. The agenda, the panel of speakers and the list of exhibitors is impressive, including a few stakeholders who, like us, have the drive and ambition to deliver a safer, cleaner and more efficient transport community. We are also extremely pleased and proud to be an official FORS audit provider, and in a position to affect best practice at the front line of vehicle operations."
Chaired by Andy Salter, MD of DVV Media and former editor of Commercial Motor magazine, the conference will explore how FORS can work together with operators towards a safe and sustainable future. The agenda will feature speakers and panel presentations from a variety of industry experts looking at areas such as decarbonisation, how FORS promotes business growth, and how it remains an essential partner for transport operations of any size.
In addition, Sopra Steria – the new FORS administrator – will share its vision about the scheme and will provide an update on current developments, including the implementation of version 6 of the FORS Standard.
Speaking of the conference, Ian Henderson, FORS Concession Director, said, "This conference is important on so many levels as it gives us the chance to connect in person and share ideas to shape the future. We really want this to be a collaborative event and look forward to welcoming everyone on the day. I would also like to thank Drivetech for its role as headline sponsor, we appreciate the company's support and commitment to FORS and industry best practice."
The FORS Annual Conference 2022 is free to attend for all FORS accredited operators. Find out more here: https://www.fors-online.org.uk/cms/fors-annual-conference-2022
For more information about the Drivetech driver risk and fleet safety range, visit this site here: https://www.drivetech.co.uk/global-business-fleet-solutions/
Back to news and resources