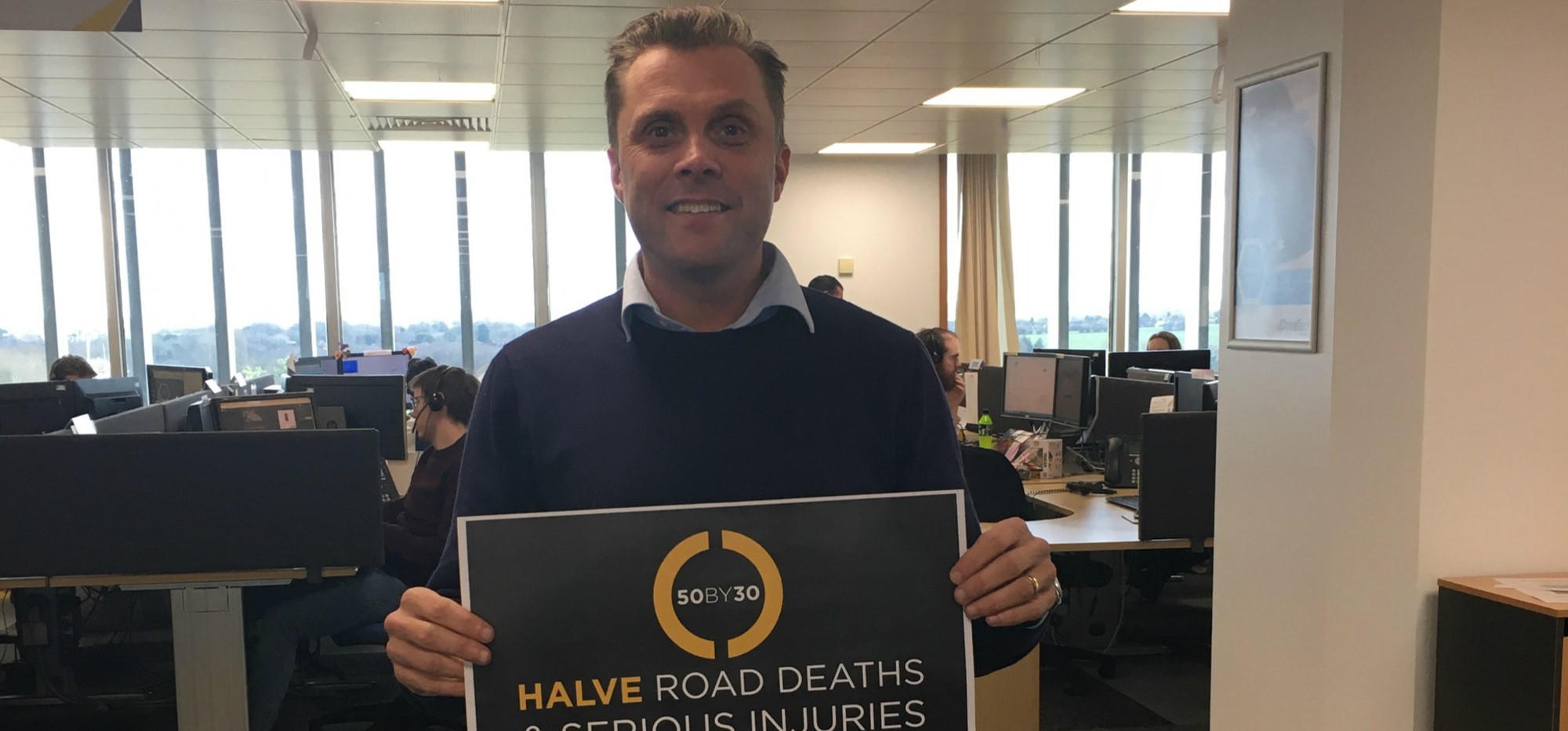 The Drivetech team wholeheartedly supports the new Stockholm Declaration on Road Safety* with its ambition to dramatically reduce road deaths globally between now and 2030.
 
The campaign theme, '50 by 30', as orchestrated by the Towards Zero Foundation – meaning a halving of road deaths globally by 2030 – is a great way to emphasise the critical need for cooperation to reduce road deaths and serious casualties on the world's roads. It will really help to focus hearts and minds as well as highlight an underlying commercial imperative, across all stakeholders including national governments and road safety agencies.
 
The programme will encourage partners across the World – from regional agencies, national governments and policymakers, police organisations and other law enforcement agencies to commercial organisations and even members of the public – to support the campaign to concentrate on methods to dramatically reduce road casualties and deaths. This could embrace activity that includes road safety enforcement, education and engineering, and Drivetech are committed in particular to the educational and training aspect that often means changing driving behaviours for the better – delivering driver training interventions and other driver risk management programmes to the business community and fleet drivers in the UK and internationally, and through speed awareness courses and the like to members of the UK public who have committed a driving offence.
 
Commenting on the campaign Charlie Norman, Managing Director at Drivetech, said: "We are delighted to see the momentum of the 50 by 30 campaign bear fruit in the form of the Stockholm Declaration on Road Safety. The Decade of Road Safety Action (2011-2020) provided a themed and positive focus for the last 10 years and we now enter a new decade with a very definite and renewed vigour.
This new focus and aggressive ambition is something to get behind and Drivetech are very happy to support it. Drivetech train drivers in the UK and around the rest of the world through Drivetech International, and we therefore see some of these casualty statistics first hand but work hard to improve them where we can bring influence."
 
Find out more about the Stockholm Declaration here. 
Find out more about Drivetech and its range of services to support road deaths and casualty reduction here. 
*The 3rd Global Ministerial Conference on Road Safety took place 19-20 February 2020 in Stockholm, Sweden, under the heading 'Achieving Global Goals 2030', and was co-sponsored by the government of Sweden and the World Health Organisation (WHO). The Chairman's conclusions, called the "Stockholm Declaration" was presented by the Swedish Minister for Infrastructure, Mr Tomas Eneroth, as the outcome document of the conference.
Back to news and resources