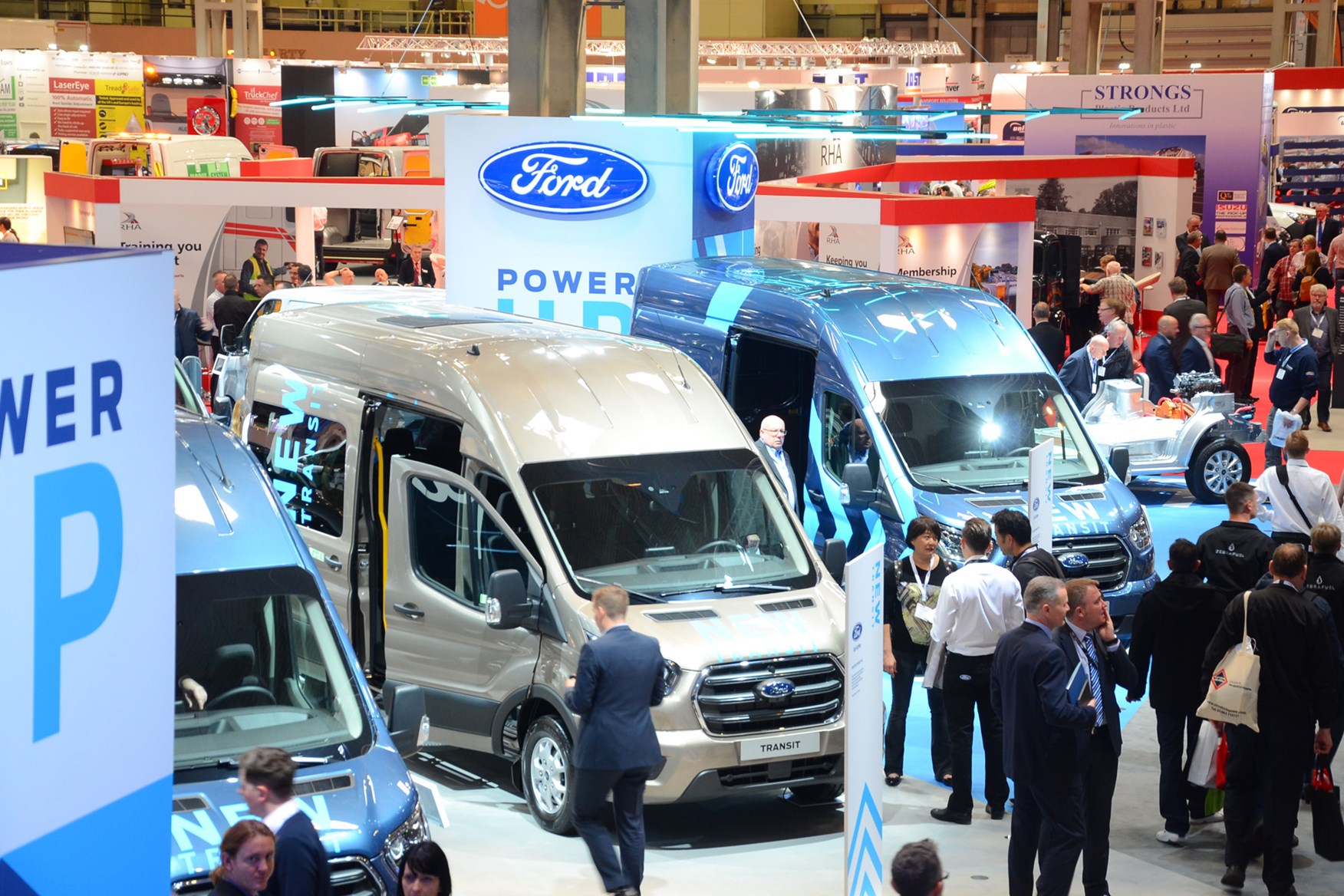 As the UK removes all Coronavirus restrictions, Drivetech is delighted to confirm that it will be attending, and exhibiting at, The Commercial Vehicle Show, billed as 'the largest and most comprehensive road freight transport, distribution and logistics event in Britain'. The Commercial Vehicle Show (The CV Show), is hosted at the NEC in Birmingham, and will run from 31st August until 2nd September.
The CV Show, as a key date in the industry event calendar, will give Drivetech the opportunity to showcase its range of industry-leading driver safety products, both digital and on-road, and demonstrate to key fleet decision-makers the importance of driver safety to help save money, save lives, and protect reputations.
With it having been almost 18 months since live trade shows and face-to-face events took place, Drivetech have added a wealth of impactful and behaviour-changing products to its portfolio, and this will be an excellent opportunity for the team to showcase its new products including: Driver's Mate, EV Co-Driver, new Online Risk Assessments and a variety of online and on-road products that keep drivers safe across the UK, and globally.
As the driver safety and training arm of the wider AA organisation, Drivetech will be partnering with the other business-serving units within the AA, AA Business Services and Prestige Fleet Services, to provide visitors with a comprehensive full-service fleet offering. Combined, the message is loud and clear – 'With the AA's wide range of businesses, products and services, we help reduce costs, save lives, and keep customers moving'.
Oli Stevenson, Head of Commercial Development at Drivetech, commented: "We're delighted to be showcasing, in-person, our wealth of important driver risk management and training solutions at the Commercial Vehicle Show. With the pandemic having impacted our ability to meet customers face-to-face, this will be a fantastic opportunity to meet loyal and new potential customers, key industry professionals, and talk about all of our brilliant innovations and product launches over the last year. We're thrilled, too, to be sharing a presence with our partners within the AA and Prestige Fleet Servicing. There just might be an opportunity to meet a new Drivetech celebrity on stand too, so keep your eyes peeled."
In advance of The Commercial Vehicle Show, find out more about Drivetech's driver training and driver risk management services, and its range of on-road and online products, here: https://www.drivetech.co.uk/global-business-fleet-solutions/
Register to attend the Commercial Vehicle show here, https://cvshow.com/ and don't forget to visit Drivetech on stand 5D99.
31 AUG – 2 SEPT 2021 | NEC | BIRMINGHAM | UK
Back to news and resources