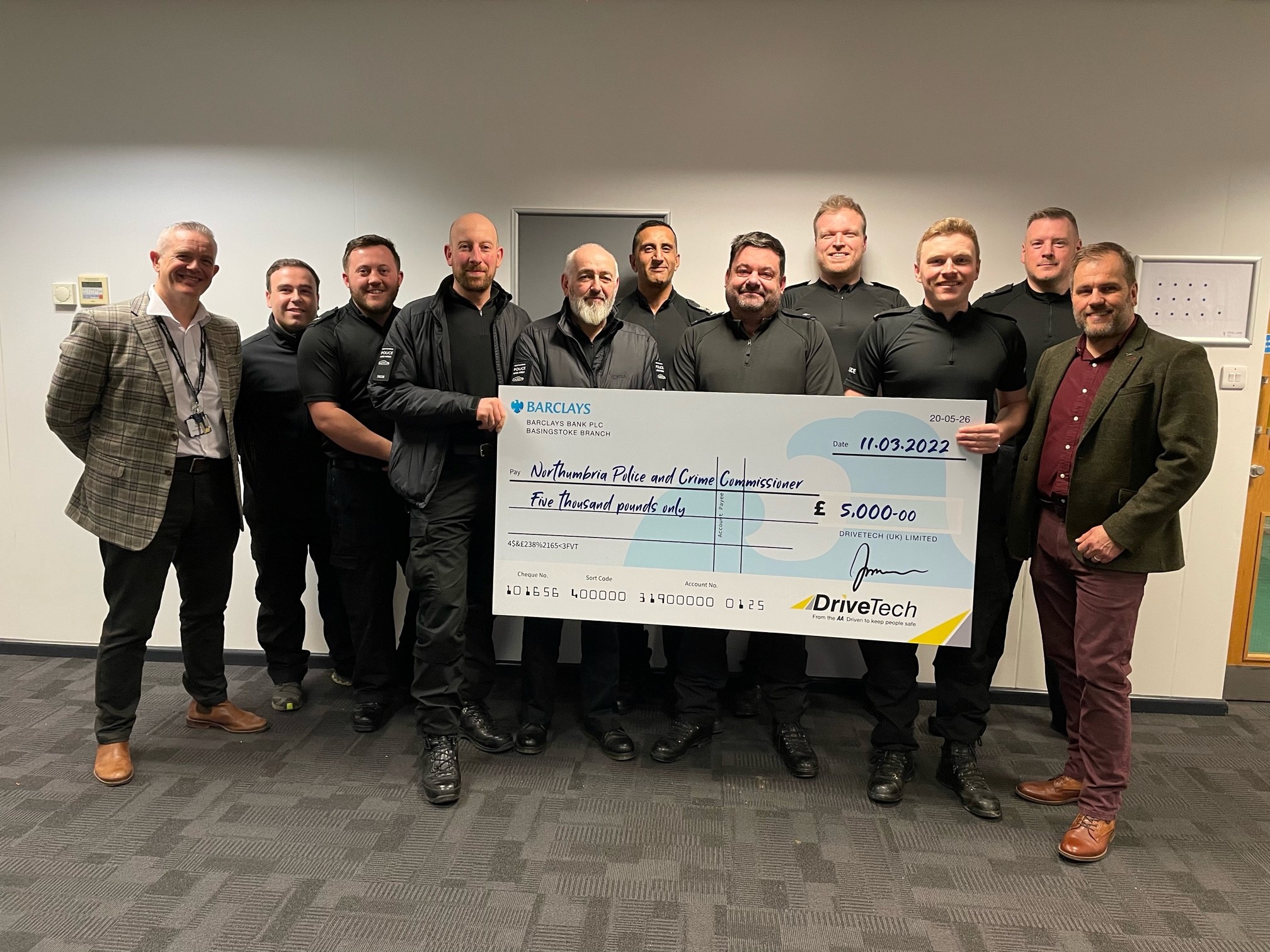 A team of selfless volunteers have received national recognition for their contribution in keeping Northumbria's roads safe.
On the 9th March, a small team of Motor Patrols Special Constables were awarded with the Drivetech Vision Zero Road Safety Award after they developed and helped run Operation Beacon across the North East.
The operation looked at the impact of night-time economy on road safety and how development in resources, policing tactics and training for officers and partners could benefit the communities we serve and help reduce harm on roads.
It also aimed to explain, encourage and, where necessary, enforce road safety messages through partnership and collaboration by creating a dynamic and holistic approach to the issue.
The initiative focused on speeding, intoxication, fatigue, seatbelts and distractions and targeted regular road users such as taxi drivers and delivery drivers as well as younger and more inexperienced motorists with an emphasis on education and enforcement of road traffic legislation.
This included sourcing extra resources around drug testing kits and breathalysers and advanced training for vehicle inspections.
During the week-long operation, which ran last year, 533 vehicles were stopped, three people were arrested for drug driving offences and nine taxi drivers had their licences suspended due to vehicle defects.
In recognition of their outstanding efforts, the team of Special Constables were presented with a plaque as well as a £5,000 cheque to go towards further development of the initiative and to continue to protect road users.
Motor Patrols Sergeant Pinner Rana, who leads the team of Special Constables, said: "Every year, too many lives are lost on our region's roads due to reckless or dangerous drivers. This operation was established to improve road safety and focus on the development of tactics and resources to strengthen our policing approach.
"Operation Beacon was resourced exclusively by volunteer Motor Patrols Special Constables who dedicated their own time to ensuring this initiative would be sustainable and would help protect communities.
"Our officers and staff, along with our volunteers, remain committed to road safety and by continuing to work with partners we can continue to effectively develop and execute an innovative approach to keep the public safe."
Drive Tech representatives, Ian Bint, National Quality Manager, and Tim Innes, Northumbria Regional Manager, presented the Special Constables with the Vision Zero award and the £5,000 further funding for their initiative.
Ian Bint said: "This award isn't given away on a whim – it is earned – and Northumbria Police overcame a number of strong submissions from other police forces to secure the win and their dedication and hard work shone through."
"We're incredibly proud of the work these volunteer Special Constables have done in the name of road safety and we're honoured to be able present them with this cheque and award. Fantastic effort by everyone and great to see communities benefitting from their hard work."
The 2022 Drivetech Vision Zero Awards will be launched later in April 2022.
The two runners-up forces were Merseyside Police with a local speed control initiative, and Lincolnshire Police's Andy Cox with his campaign to reduce road collisions in May 2021.
Back to news and resources