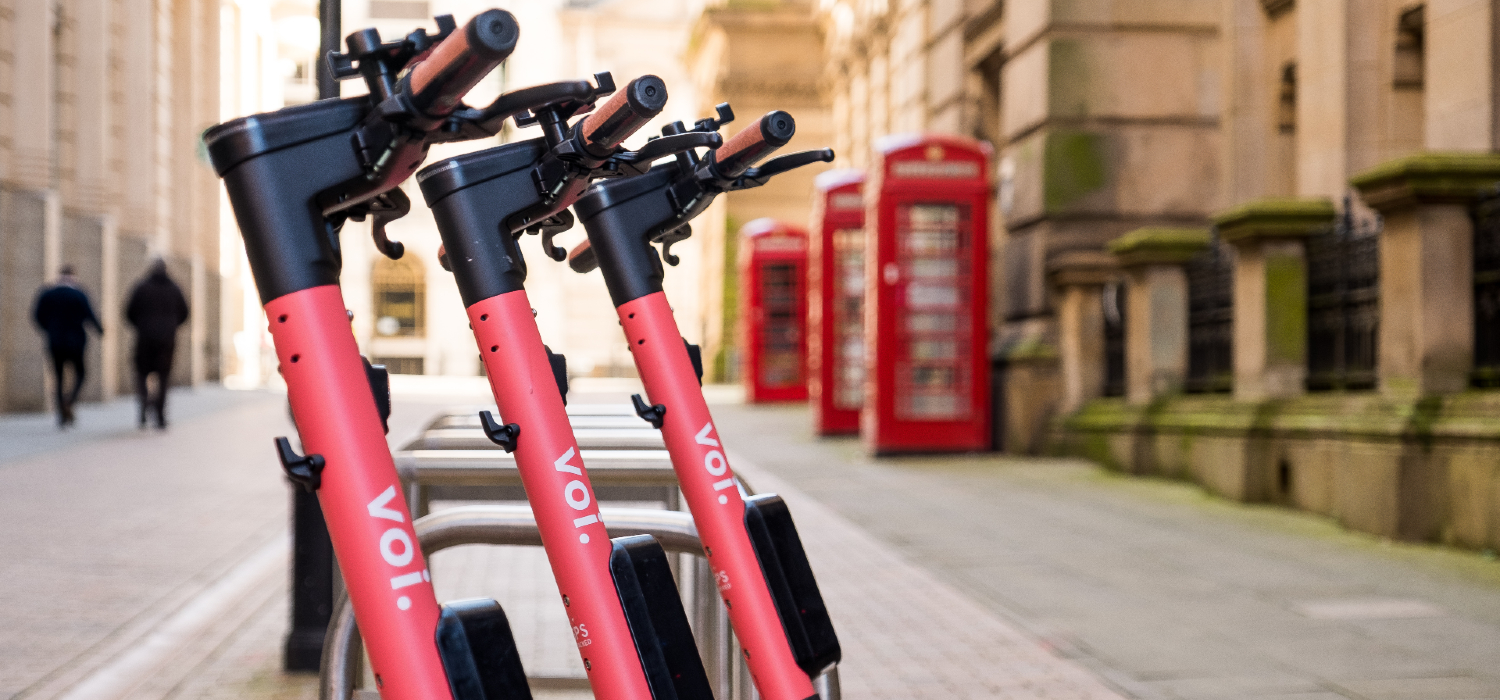 Drivetech discusses safety challenges and opportunities of micromobility in brand new whitepaper
Drivetech, the UK's leading driver training provider, has launched a new whitepaper providing expert guidance on the safe use of micromobility platforms. 'Micromobility: Navigating new technologies and the safety and business risks' aims to inform businesses about the challenges and risks of micromobility, as well as their corporate obligations. It also anticipates a wider and likely legalised use of private e-scooters in the near future and recommends a serious need to focus on training to keep all users safe.
As the world looks to decarbonise, new and innovative clean mobility solutions are grabbing the headlines. In cities in particular, there has been a significant increase in the popularity of 'micro' alternatives, such as bicycles and scooters. Far more accessible than electric cars and also easier to store, these micromobility platforms offer an alternative to conventional private and public transportation.
Charlie Norman, managing director of Drivetech, commented: "Over the past few years in the UK, we have seen a sharp rise in the popularity of micromobility platforms. From last-mile delivery vehicles to commuter solutions, as well as the cities operating public rental e-scooter schemes, micromobility is proving to be an attractive solution for many journeys. It has therefore never been so important for organisations to address the use of micromobility and ensure the safety and wellbeing of staff. We also see a significant rise in the use of (currently illegal) privately owned e-scooters, which will undoubtedly create serious road safety issues without proper training and regulation for individual users.
"While there is currently no overarching legislation governing the use of micromobility vehicles, change is coming. In the meantime, driver training is an important way for organisations to fulfil their obligations while helping employees to minimise risk when conducting work-related travel.
"At Drivetech, we're pioneers in the micromobility training space, having produced safety guidance for a number of e-scooter public rental companies. As the UK government looks towards legislating both public and private use, we continue to update these training programmes to support the safety of all road-users."
Confirming the need for an increase of safety awareness and driver training, at this month's launch of The Police Foundation report, 'The Future of Roads Policing', Jo Shiner, chief constable of Sussex Police and lead on roads policing at the National Police Chiefs Council (NPCC), commented: "Probably 20% of emails sent to my in-box are from people complaining about e-scooters. Where do e-scooters fit? We are seeing those collisions and those complaints – the anti-social use of them."
"In Brighton we have private e-scooters being used hugely of course, but they are not legal and this is the point."
To download Drivetech's 'Micromobility: Navigating new technologies and the safety and business risks' whitepaper, visit: https://bit.ly/3v4miqv. 
To find out more about Drivetech's range of driver and rider risk management services, including e-scooter training programmes, visit this area of this website: https://www.drivetech.co.uk/global-business-fleet-solutions/
Back to news and resources