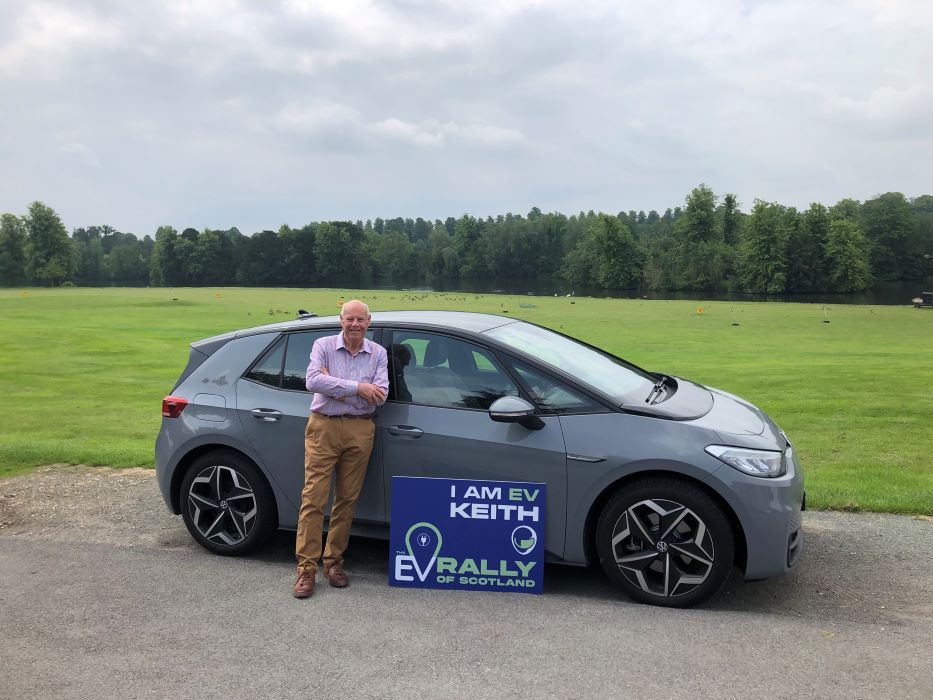 World leading safety management and driver training organisation, Drivetech, part of the AA, has been announced as the official Driver Training Partner of the EV Rally of Scotland (EVROS), a live demonstration of EVs and EV charging infrastructure.
Taking place during the COP26 conference between 1-12 November, EVROS will showcase how the country is steering towards a greener future, with more than 16 electric vehicles (EVs) taking to the road to prove the viability of day-to-day EV use. Setting off from Glasgow, the venue for the COP26 conference, the vehicles will stop at designated charge points, travelling via some of Scotland's most iconic landmarks, including Gretna Green, Loch Lomond, Ben Nevis, the Isle of Skye, John O'Groats, Loch Ness and the Kelpies.
The 'eRally' will travel the length and breadth of Scotland, including a Western Isle, completing more than 1,200 'e-miles'. Drivetech will be represented in the rally by one of its training managers 'EV Keith' (Keith Freeman) and Emma Loveday, UK fleet consultant; who will be completing EVROS in a VW id.3.
Colin Paterson, head of marketing at Drivetech, commented: "We are delighted to confirm our partnership with EVROS and the whole team is deeply excited about our involvement with the event. EVROS will prove that EV use is not just for special occasions. Indeed, it should be a daily occurrence for the UK's drivers and we want to show that the support is available to help drivers get to grips with EVs safely.
"With a tongue-in-cheek homage to Stig-like driving icons, the organisers have adopted our qualified and highly professional driver training manager as "EV Keith", helping to set good EV driving standards throughout the rally. Unlike Dick Dastardly (Wacky Races fame) or The Stig himself, speed is not the name of his game and EV Keith will be happy to share his expert tips to help drive electric vehicles safely, economically and in style!"
As part of its commitment to EV training, Drivetech recently launched EV Co-Driver, an innovative way of communicating, educating, and reinforcing EV best practice to ensure drivers get the most out of their vehicle and stay safe while behind the wheel. With 17 different modules to choose from, EV Co-Driver is suitable for all drivers that are new to, thinking of, or experienced with driving an EV.
The brand has also created a complementary 'EV Guide to Charging Infrastructure', which helps drivers new to EV technology get to grips with electrification and the UK charging network.
Find out more about the EVROS rally itself here: https://evros.uk/
More information on Drivetech's range of driver training and risk management services, including driver training for EV, can be found here: https://www.drivetech.co.uk/global-business-fleet-solutions/training-products-and-services/ 
Back to news and resources