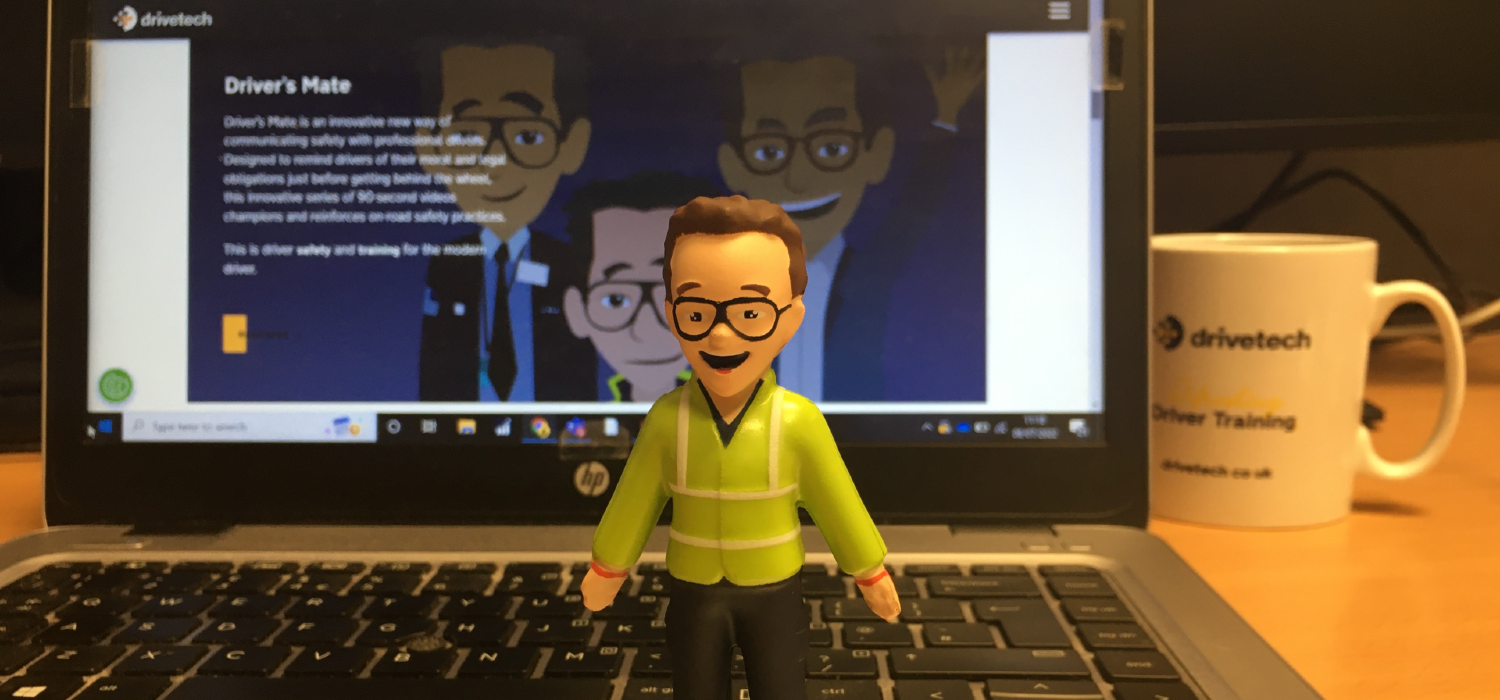 Driver training specialist, Drivetech, part of the AA, has launched a mascot toy version of its award-winning nudge-theory initiative Driver's Mate in time for the annual FORS Conference.
Driver's Mate is recognised as a brand-new means of communicating driver training with professional fleets. It takes the form of hundreds of 90-second educational videos that drivers can be sent daily to access and play on their mobiles before a shift. All videos are presented by the character 'Driver's Mate' – now captured in 'squidgy' form – who shares a short story each time with a different safety message on compliance, driver behaviour or cost savings.
Specifically of benefit to the commercial vehicle driver, the Driver's Mate tool uses nudge theory, the behavioural economics concept that advocates positive reinforcement to influence decision-making, to indirectly encourage drivers towards better behaviours, taking account of 'real life' human tendencies. A human-sized costumed Driver's Mate will be handing out the toy mascots to event delegates as he moves around the FORS exhibition hall.
"Drivers can now take that critical nudge with them on the road wherever they go, with this cheerful chappie there to accompany them, providing best practice in road safety reminders at every stage of the journey," said Colin Paterson, Head of Marketing at Drivetech.
"To be in with a chance of winning a £200 driving experience voucher, delegates should head to the Drivetech stand, take a selfie with the Driver's Mate mascot or a squidgy toy version at the event, and if posted on LinkedIn, they will be entered into a prize draw. One winner will be drawn at random to win the experience voucher."
Drivetech is headline sponsor of the fifth annual FORS Conference. Chaired by Andy Salter, MD of DVV Media and former editor of Commercial Motor magazine, the conference will explore how FORS can work together with operators towards a safe and sustainable future. The FORS Annual Conference 2022 is free to attend for all FORS accredited operators.
For more information about Drivetech, visit: www.drivetech.co.uk.
Back to news and resources