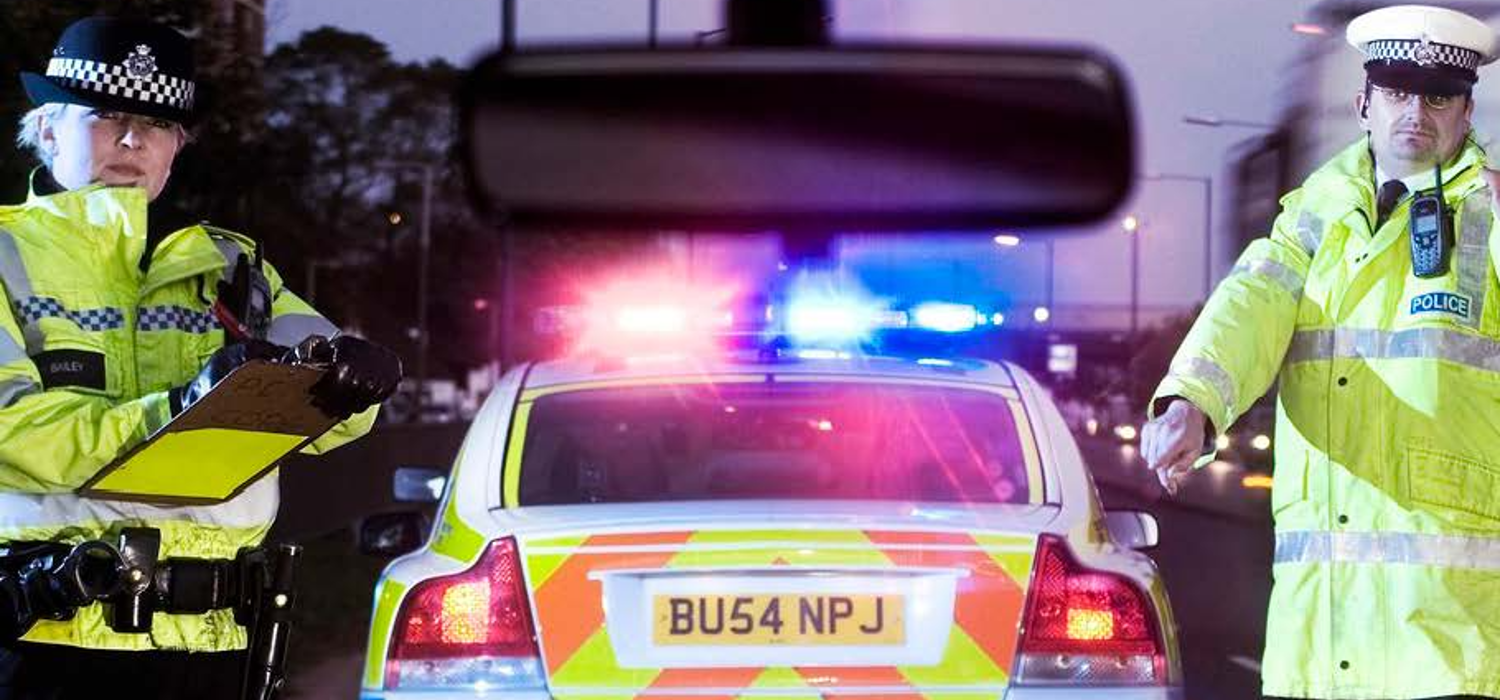 Drivetech is delighted to support this new report, launched on 10 February 2022 by Dr Rick Muir, Director of the Police Foundation and colleagues, from this leading independent police think tank.
The extract below is from Dr Rick Muir's Policing Insight article launching The Police Foundation report "The Future of Roads Policing", and the full report can be downloaded from the link below.
It's time to improve road safety and reinvest in roads policing
Rick Muir:
The UK has the reputation of having some of the safest roads in the world. Yet there is evidence that progress on road safety has stalled and that our roads may be becoming more dangerous. On average around 25,000 people are killed or seriously injured on our roads each year. This number had been constant for the last decade, following many years of reductions.   This stalling of progress on road deaths contrasts markedly with fatalities in the rest of Europe, which have fallen by 23 per cent in the last decade.  It is also notable that fatalities among pedestrians actually increased in the UK between 2010 and 2018, one of the few European countries in which there was an increase.
There are many possible causes of this, but one is the loss of police enforcement on the roads.  There have been significant cuts to the numbers of dedicated road police officers. Between 2010 and 2014 numbers of traffic officers fell by 22 per cent and between 2015 and 2019, numbers fell by a further 18 per cent.
This in turn has fed into a reduction in enforcement.  While speeding fines have increased in the last ten years, the vast majority of these are detected by camera.  For other offences, where an officer will normally have to be physically present, we have seen falls.  The declines are particularly significant when it comes to Fixed Penalty Notices (FPNs) issued for using mobile phones while behind the wheel, which fell by 70 per cent between 2011 and 2018 and by 27 per cent between 2017 and 2018 alone. With regard to drink driving, between 2015 and 2018, the number of breathalyser tests carried out in England and Wales dropped by 25 per cent. 
The decline in police enforcement activity is significant because police enforcement is very effective at reducing the number of collisions.   Research has found that the perceived risk of being caught is one of the most powerful factors in influencing driver behaviour.  In 2001 France had one of the worst road safety records in Europe, but after adopting a 'zero tolerance' policy over speeding offences, and substantial investment in safety cameras and road traffic policing, deaths dropped by 43 per cent between 2001 and 2007.  Other studies have shown the efficacy of a physical police presence.
It is tempting to look at the potential of new technologies, such as in-car drowsiness and alcohol detectors or speed limiters, and argue that perhaps in the future none of this will matter.   However, technology is no panacea.  Some forms of automation may actually make drivers more complacent and slower to intervene when necessary.  New cameras have been shown to be good at identifying drivers holding a mobile phone, but cannot pick up when people are talking without a handset, which is also a major cause of driver distraction.  Speed cameras do have an impact, but drivers often work around them. 
The evidence is clear that 'cops in cars' will always be a valuable component of an effective road safety programme.  They can also of course be a vital component in tackling wider crime, with criminals often using the road network to get around and transport goods and people. Roads police are vital interceptors.
So, what can be done to reverse the de-prioritisation of roads policing?  In a new Police Foundation report published today we argue that there needs to be greater accountability for road safety.  Roads policing should be included in the Strategic Policing Requirement, alongside fraud and cyber crime.  Police and crime commissioners should be required to set out a road safety plan for their area.  We also call for a new Road Safety Commissioner who would act as a champion for roads safety across government and beyond.
More people die on the roads than from terrorism or knife crime, and yet the police resource dedicated to tackling this has been significantly cut back.  The international evidence is clear that coordinated action, blending partnership working, strong communication, a visible police presence and smart use of technology, can bring down road deaths.  It is time we stopped tolerating 25,000 avoidable deaths a year.  It is time to reinvest in roads policing.
A full copy of the report can be accessed and downloaded from here.
About the Police Foundation
The Police Foundation is the only independent think tank focused exclusively on improving policing and developing knowledge and understanding of policing and crime reduction. Its mission is generate evidence and develop ideas which deliver better policing and a safer society. It does this by producing trusted, impartial research and by working with the police and their partners to create change.
Drivetech supported The Police Foundation with funding to assist in the research and production of this report.
Visit The Police Foundation website here: https://www.police-foundation.org.uk/
Back to news and resources