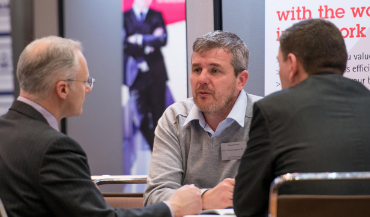 The Drivetech corporate fleet sales team are delighted to again be attending the Occupational Safety & Health Forum taking place in Stansted, UK on the 5th February 2020.
The forum brings together senior health and safety professionals from the business world with innovative and market-leading suppliers of goods and services in an environment geared to conducting informed and progressive business.
With the Drivetech driver risk management proposition offering the ability to help clients reduce fleet risk costs, minimise collisions, save lives and protect business reputations this should be an appealing day for decisionmakers in health and safety to understand the benefits and ensure their own enterprise's remote workers and those driving for or on business are provided with an adequate 'duty of care', feel that they are safer and more responsible drivers, and also recognise their responsibility to other road users and pedestrians.
Find out more about this "invitation only" event on the Forum Events website here.
To find out more about Drivetech's market-leading range of risk management services for businesses who have employees who drive for or on business, click here.
Back to news and resources