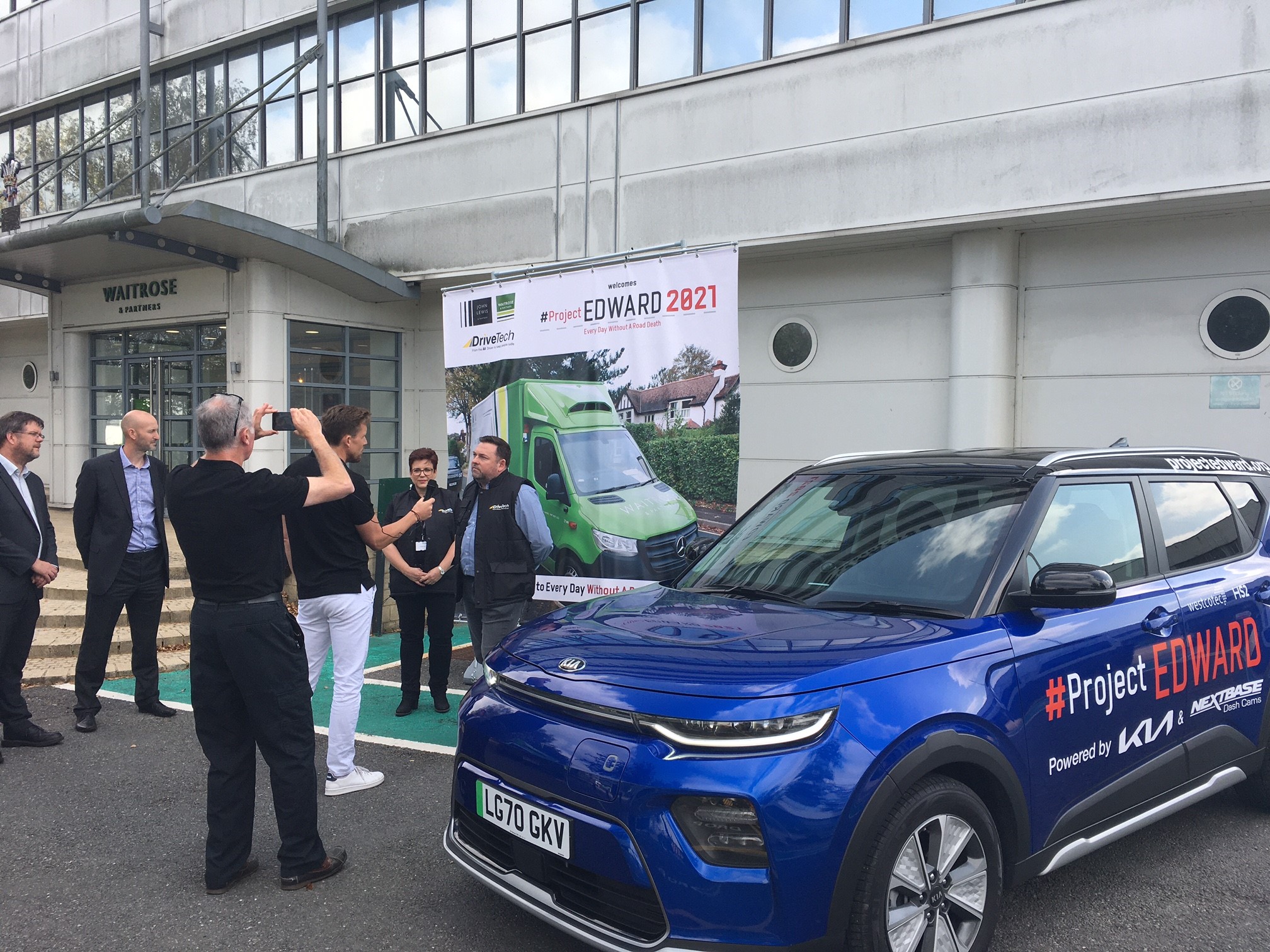 Project EDWARD – Every Day Without A Road Death – is an annual campaign to raise awareness of the importance of road safety, and Drivetech was yet again delighted to be one of the sponsors.
As well as lots of useful content, podcasts, videos and helpful tips and reminders about road user behaviour, the campaign has been supported by police authorities and other emergency services, commercial businesses, road safety partnerships and more.
You can find out much about Project EDWARD from the website here: https://projectedward.org/
During the week of action that ran from 13th to 17th September, we were delighted to be part of the Project EDWARD 2021 Road Trip with our valued customer, Waitrose & Partners, hosting one of the project cars on their visit to their HQ at Bracknell.
Drivetech set up alongside our partners at Waitrose to welcome the road trip visit, where we shared our thoughts on how driver coaching and education can contribute to safer roads for all. Pictured here are Simon Bond and Ben Graham from Waitrose, Nick Butler and Tracey Bass from Drivetech, and the Project EDWARD team of James Luckhurst and Darren Lindsey who were travelling around the UK in their EV Kia Soul.
To find out more about Project EDWARD, visit: https://projectedward.org/
Back to news and resources