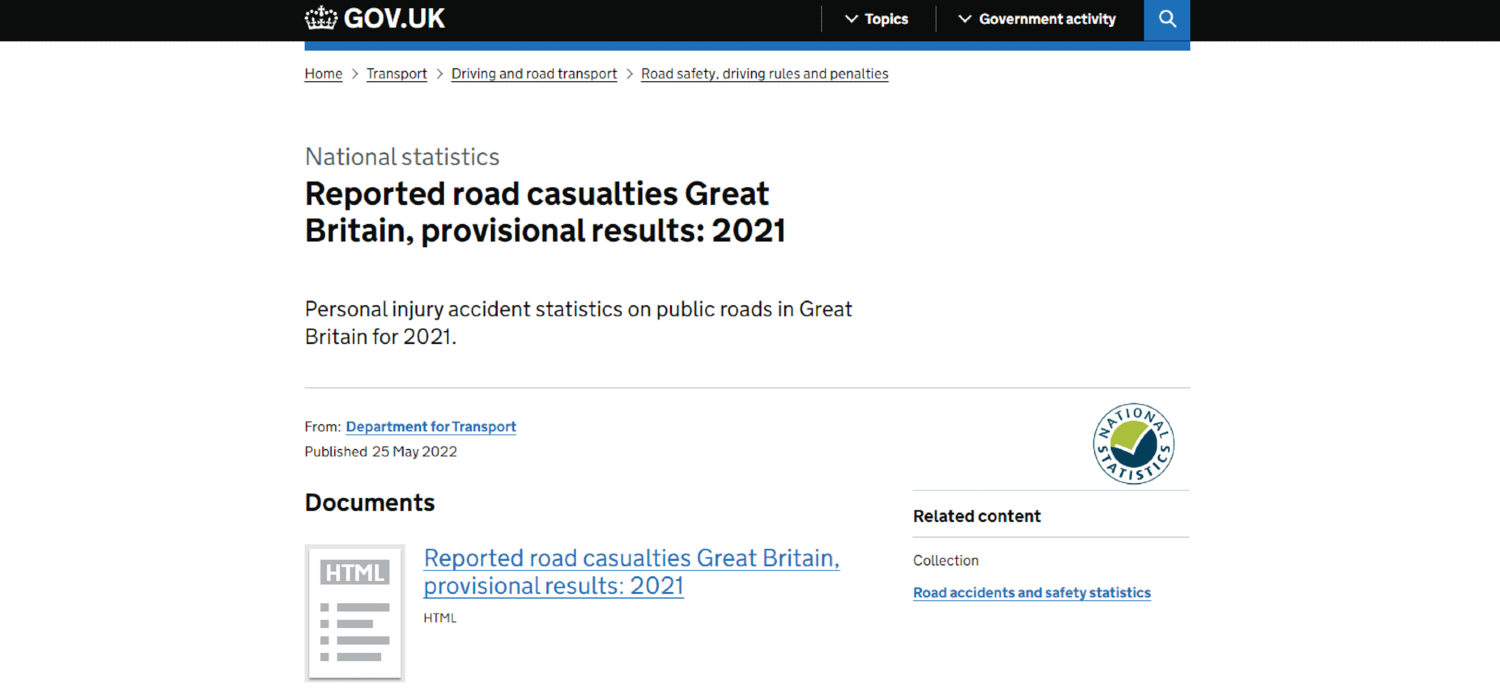 In response to the news that fatalities on UK roads have risen by 7% compared with 2020, Drivetech managing director Charlie Norman is urging businesses to upskill drivers in the wake of the vital new changes hitting the post-pandemic world of driving.
"There is no denying that driving is one of the most dangerous activities we do each day," says Norman. "Meanwhile, estimates from the Health and Safety Executive indicate that more than a quarter of all road traffic accidents involve someone who is driving as part of their work at the time.
"It's important to bear in mind that the pandemic has brought many new and inexperienced drivers onto our roads, often into the delivery sector – those displaced from industries as diverse as aerospace and hospitality, some of whom have decided to stay put even as the pandemic has eased. These new drivers, who are often freelance and driving their own vehicles – part of a rising phenomenon known as grey fleet – have been tasked with coping with an alarming rate of change on our roads.
"At the same time, many local authorities have reconfigured their city centres to include more cycle and bus lanes, pedestrianised areas and electric vehicle charging points, while some have also introduced clean air zones. Drivers are also getting used to recently introduced changes to the Highway Code, and navigating an increasingly complex and diverse array of vehicle and fuel types.
"In light of these changes, it makes sense to step back and evaluate driver standards across your fleet, fast-tracking driver education and behaviour to keep drivers and pedestrians safe on our roads. Driver training is an important way for organisations to fulfil their obligations while helping employees to minimise risk when conducing work-related travel. Not only can it improve driving standards, it can also expose drivers to new technologies and help them to develop the basic but vital vehicle safety assessment skills crucial for keeping all road users safe."
For an overview of the recent trend changes in this area, with particular reference to rising grey fleet vehicle usage and the gig economy, please read the Health & Safety Executive's guidance for people driving for work (2021).
For the Government (Department for Transport) published content on these provisional 2021 figures click here.
For more information about Drivetech's fleet driver risk training services, visit this site here: https://www.drivetech.co.uk/global-business-fleet-solutions/ 
Back to news and resources