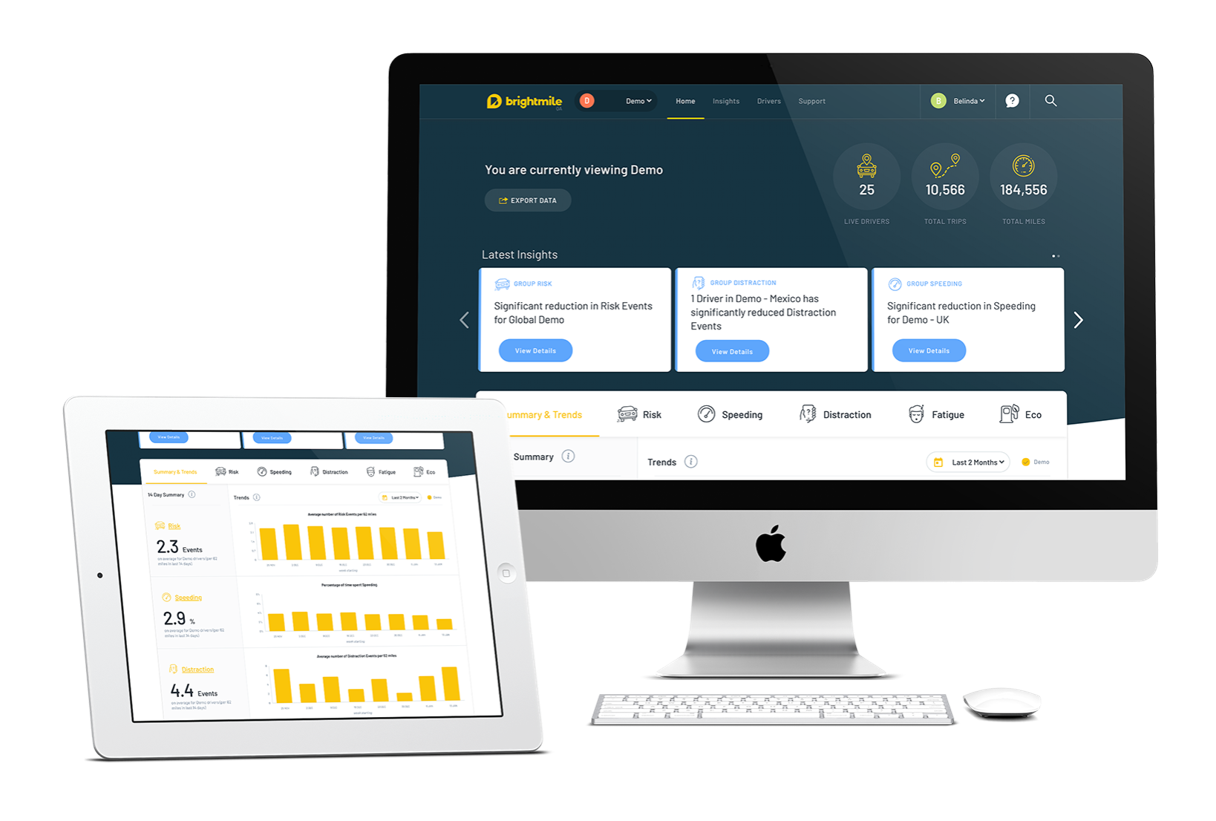 The strategic partnership between the Brightmile software-only telematics system and Drivetech's online and on-road driver training programmes has taken a further positive turn with this month's launch of BrightCoach.
BrightCoach powered by Drivetech is a full-service fleet risk management solution combining the Brightmile app and is downloaded to each driver's smartphone or tablet together with Drivetech's e-learning modules, integrated and customised for each driver.
With the app monitoring driver behaviour whilst behind the wheel to determine areas of potential improvement and learning to help on-road safety and efficiency, Drivetech online driver training modules will be presented to each driver in-app to provide timely, digestible, and targeted training and education.
This makes for a seamless 'measure and improve regime' that can be delivered on a smartphone or tablet with the additional benefit of a portal for company managers that delivers actionable insight on fleet risk including identification of unsafe drivers and areas for improvement.
Leo Taylor, Head of Product Solutions at Drivetech said: "This exciting partnership offers an enhanced and fully-managed driver safety programme combining the best of software-only telematics with our proven training and coaching knowledge."
And Dom Saunders (CEO) from Brightmile added: "We were excited by the potential to integrate the Drivetech e-learning modules into our driver friendly app and are delighted with the result. BrightCoach will really add value to any business looking to harness the immediate power of telematics and gamification with a driver training solution tailored to the driver's specific needs and delivered in-app."
Find out more about BrightCoach powered by Drivetech and the benefits it can bring to any fleet by visiting https://www.drivetech.co.uk/global-business-fleet-solutions/training-product/brightcoach/
Back to news and resources