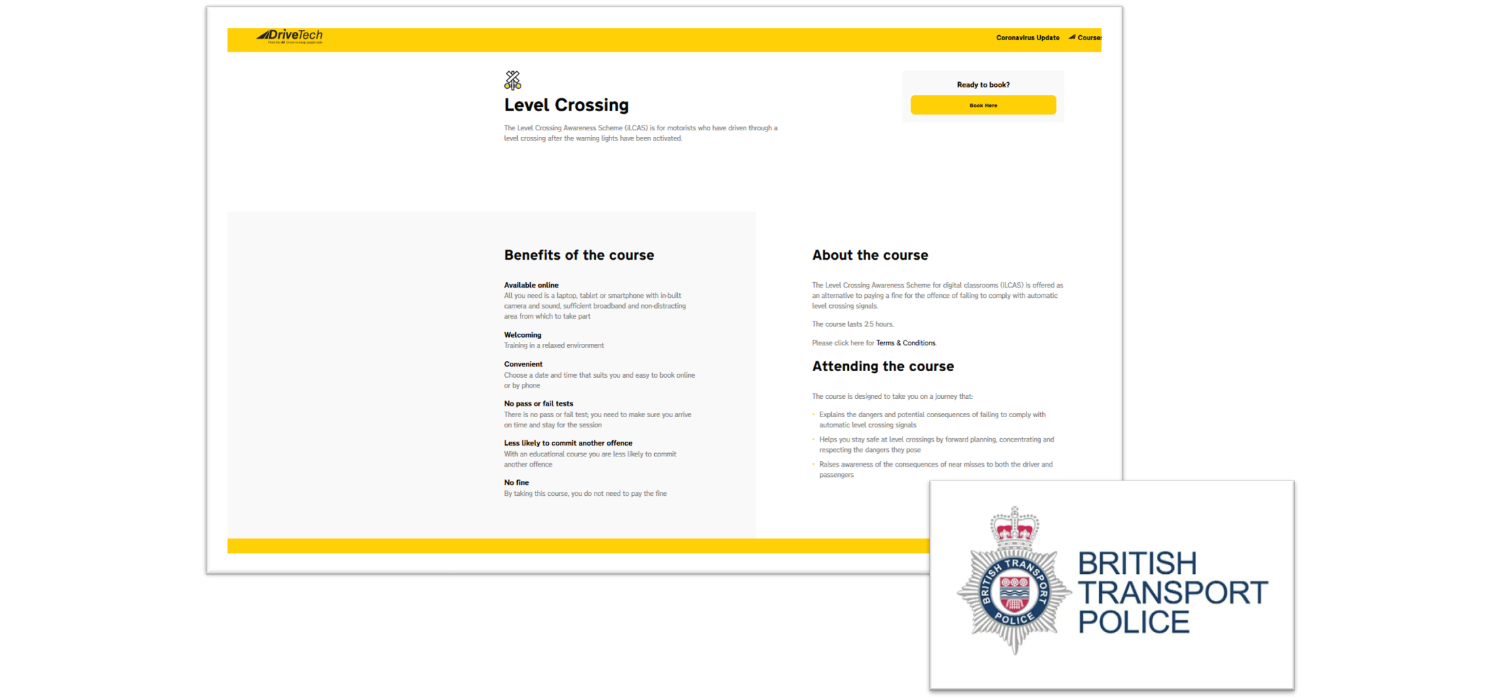 Drivetech is delighted to announce that following a competitive tender, they have retained the British Transport Police (BTP) contract to deliver level crossing courses. Having worked with BTP since October 2011, this was an important win for Drivetech as over 2,000 people a year go through their Level Crossing Course.
BTP described Drivetech's bid response as 'excellent' and awarded them a score to reflect a near perfect submission. They also commented on the delivery of customer excellence to the contract during the previous contract period.
Back in June of this year, Network Rail and British Transport Police raised their concerns at the dramatic increase in the number of people risking their lives at level crossing after a surge in people not using them correctly. For drivers, ignoring red/amber warning signs and/or barriers and proceeding to then drive over a level crossing is one of the most dangerous driving behaviours that places the driver/passengers of the train; members of the public and the occupants of the vehicle at significant risk of harm.
Commenting on the win, Des Morrison, Director of Police & Public Sector Business, said: "We are thrilled to continue working with BTP to help educate people on the dangers associated with using level crossings incorrectly – after all, Drivetech is driven to keep people safe – both on and off the road. Level crossing offences continue to place public and passenger safety at great risk."
Back to news and resources