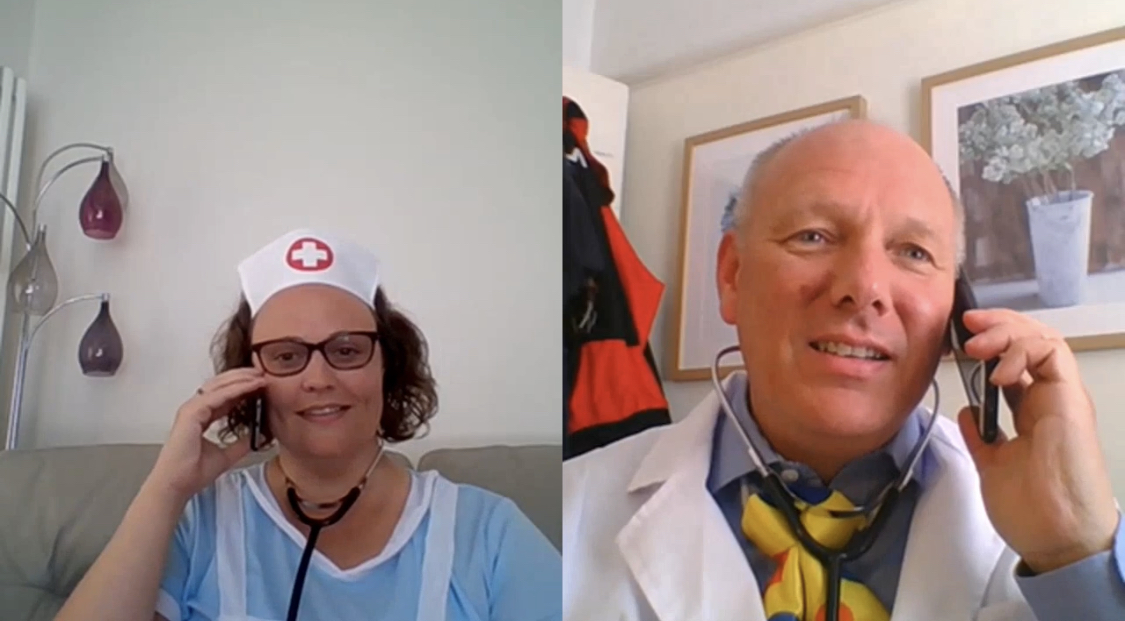 Drop-In Clinic hosted by Dr Col
The Drop-In Clinic was Drivetech's response to the sudden enforced isolation of working from home as a result of the COVID-19 pandemic. The clinic included a chat forum, contact details for their mental health first aiders and a live weekly broadcast headed up by their very own Dr Col, otherwise known as Colin Paterson, Head of Marketing.
Part of the fun and engagement of this group was the fact that Dr Col wasn't really a medical practitioner, which of course was made very clear – his overview was one of tongue-in-cheek and an irreverent parody in the face of a very serious health-threatening pandemic.
Last Friday brought a mixture of celebration and sadness as Drivetech said goodbye to Dr Col. The weekly Drop-In Clinic, hosted by 'Dr Col', and assisted by Nurse Leanne, otherwise known as Leanne Hayes, Marketing Manager, was a mixture of fun and light-hearted engagement with an update each week from Drivetech's MD, Charlie Norman, plus other business content delivered to keep staff informed, creating a strong sense of belonging.
Dr Col has now hung his stethoscope up for the last time. The truth is, he had no choice, the celeb world just couldn't handle another Dr in town…
Dr Hilary Jones sent a personal video message telling Dr Col to button it
Piers Morgan followed up with a personal video message, telling him he was a fraud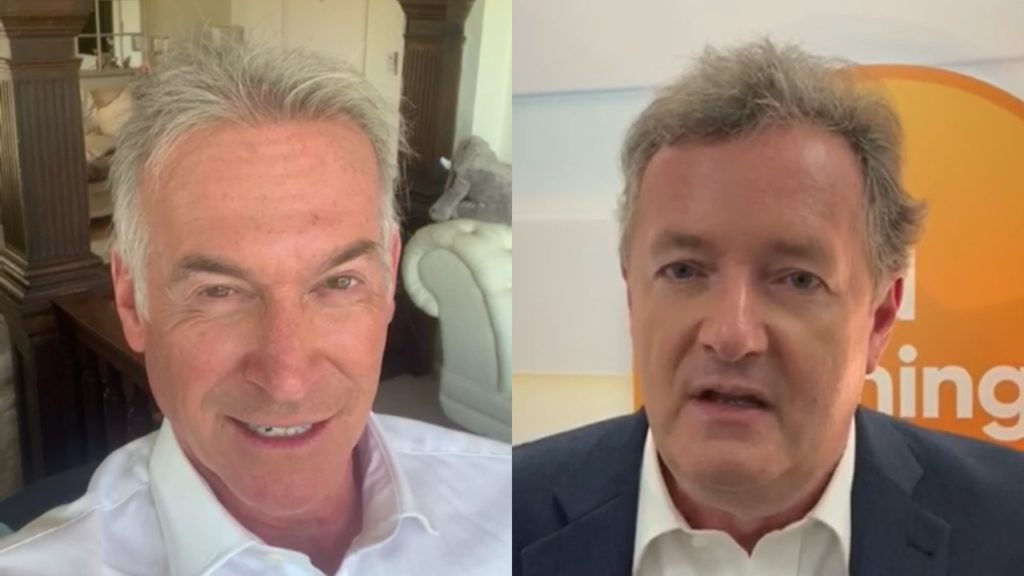 Donation to NHS
The personalised video contributions from our special celebrity guests were a great morale boost for the Drivetech team. To say thank you to Dr Hilary Jones and Piers Morgan, Drivetech has made a donation to NHS Charities Together via their Virgin Money Giving page in their honour.
 
Employee Wellbeing
The sessions proved very popular amongst the Drivetech team – here are a couple of the recent comments:
 
"They had the foresight to create the Dr Col sessions which have been a huge success. It has enabled the business to communicate to all colleagues on business updates, changes to our working environment, keeping us all engaged and giving us a feeling of wellbeing. The content has been fun, engaging and now Dr Col is a legend in his own right."
"The passion both Colin and Leanne have put into the Dr Col sessions is inspiring. In addition to their own BAU workload they have consistently created engaging, informative and unique sessions that have motivated the Drivetech team during a very challenging couple of months." 
Mental Health First Aiders
Drivetech and the AA have recently recruited new Mental Health First Aiders as part of their wider wellbeing strategy. The new recruits are currently completing their training with Mental Health First Aid England. They will then join the existing team of MHFA's to support our employees. As a result of Covid-19, we have all been going through a whole new set of changes recently which may have brought some challenges or stresses with it and the MHFA team is invaluable.
 
Drivetech Drive-Thru
As Drivetech employees continue to work from home, employee wellbeing and engagement is still at the forefront of Drivetech MD, Charlie Norman's mind. Commenting on the new initiative, the Drivetech Drive-Thru, he said: "In our recent AA company-wide staff wellbeing survey, Drivetech and 'Dr Col' clearly hit the spot with some great positive feedback from our workforce. It was the icing on the cake to get such great and well-spirited participation from the celebrities along the way and we are delighted to give a little back to the NHS Charities Together. We are now spurred on and committed to keep staff engagement high during remote working with the next series of Drivetech DriveThru's."
Back to news and resources