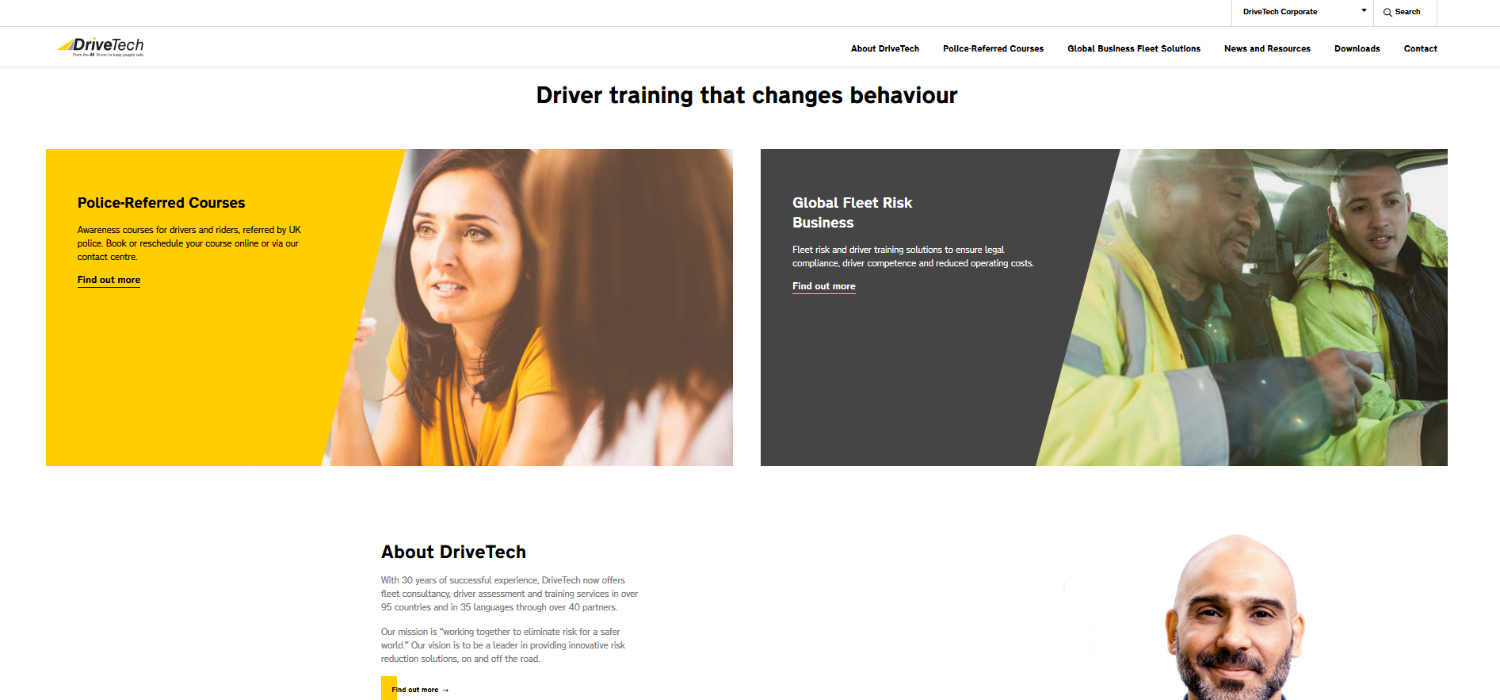 Earlier this year, we refreshed our branding style, most notably with a new mission statement: 'Drivetech – from the AA. Driven to keep people safe'. We have now launched a new website which, amongst other things, boasts a new global focus.
We worked closely with Rooster Marketing, a digital marketing agency, to ensure that the redesigned website would help achieve our core business objectives and better serve our customers, while representing the new brand image strategically and effectively. 
The new website offers users a cleaner layout, a simple navigation structure and user-friendly functions. Through this easy-to-navigate design, website users can book and manage their speed awareness course online and learn more about our commercial business, including our global driver risk management products and services. Users can also contact us through the site. 
The website has fresh and engaging content and is also fully responsive, meaning it is easy to use on a multitude of devices, including desktops, laptops, mobile devices, and tablets.
We are a UK leader in the delivery of police-referred driver offender courses, with improvements in road safety and people safety at our core. It is important therefore that delegates who are referred to us are able to find the information they need quickly and easily so they can book their course online.
Commenting on the launch, Charlie Norman, MD, said: "We are proud to debut our new website to the world. The team have worked hard, taking into account our diverse customer base and although there are some differences in road safety strategies and requirements between our Police and Commercial business, the shared goal is keeping people safe."
Back to news and resources