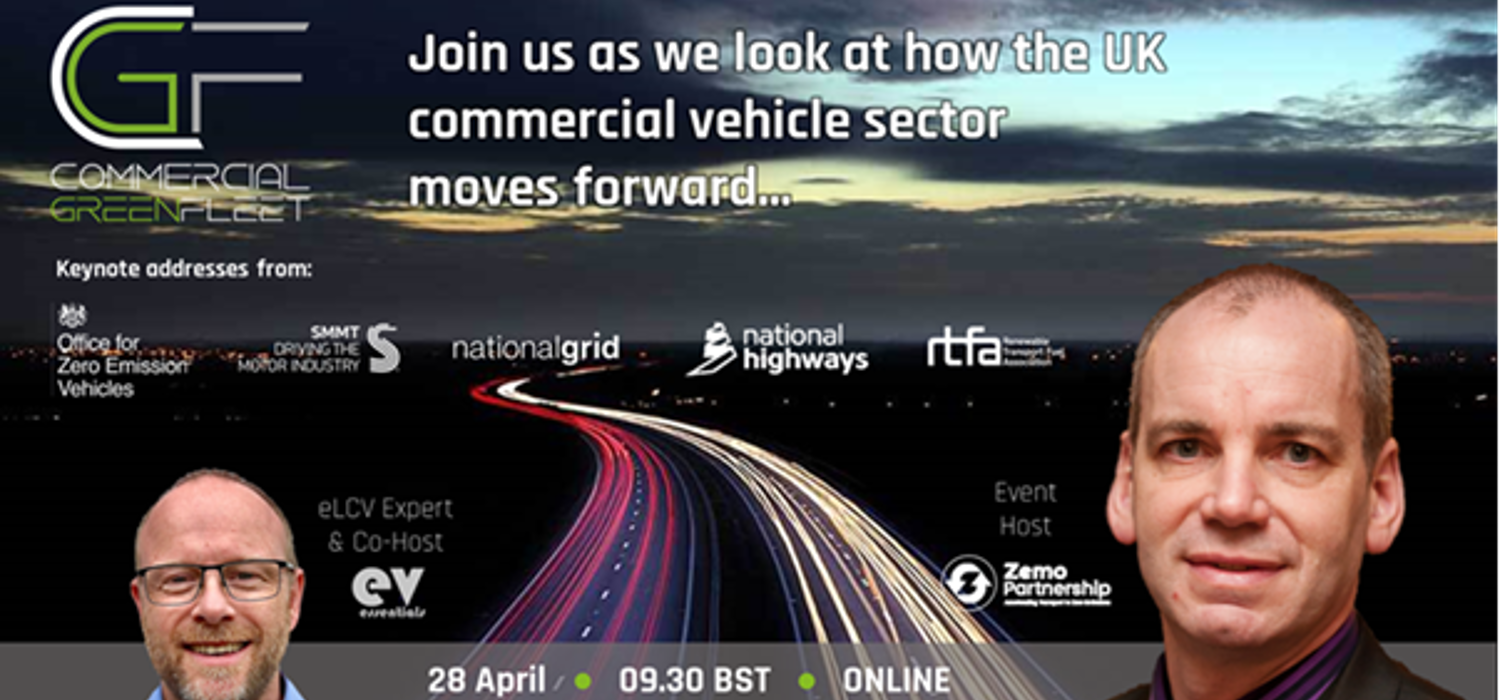 The electrification of UK fleets has gathered real pace over the last few years, and despite the pandemic, things have not slowed down. It is generally felt that the whole 'electric car' narrative has arrived, been embraced and will now kick-on at great pace.
The next shift, in terms of strategy, is how we clean up our commercial vehicle fleets. Electric vans and trucks are here, and the industry opinion appears to be that growth in this sector will be much quicker than that of the electric car. But there is also a feeling that 'electric' is still not the ONLY solution. Gas, in the form of CNG and LNG, especially in LGVs, is seen as vital, and we cannot forget Hydrogen either.
Commercial GREENFLEET looked at these aspects on their lively webinar 28 April 2022 and Drivetech was delighted to be an active participant on the day. As part of a host of presenters and Q&A sessions, Drivetech's Head of Marketing , Colin Paterson, took part with a presentation on making sure that fleet EV transitions don't forget to take account of the drivers – 'making sure that you take them on the journey' too! The webinar was expertly hosted by Andy Eastlake, CEO at Zemo Partnership, and Paul Kirby, the irrepressible 'EV van man', integral part of the EV Café team, and business owner of EV Essentials.
You can still register and access to view this entire recorded webinar by visiting this GREENFLEET link: https://events.greenfleet.net/online/commercial-gf#register
To find out more about Drivetech's range of EV familiarisation driver training services and more click here: https://www.drivetech.co.uk/global-business-fleet-solutions/training-product/driving-electric/
Back to news and resources