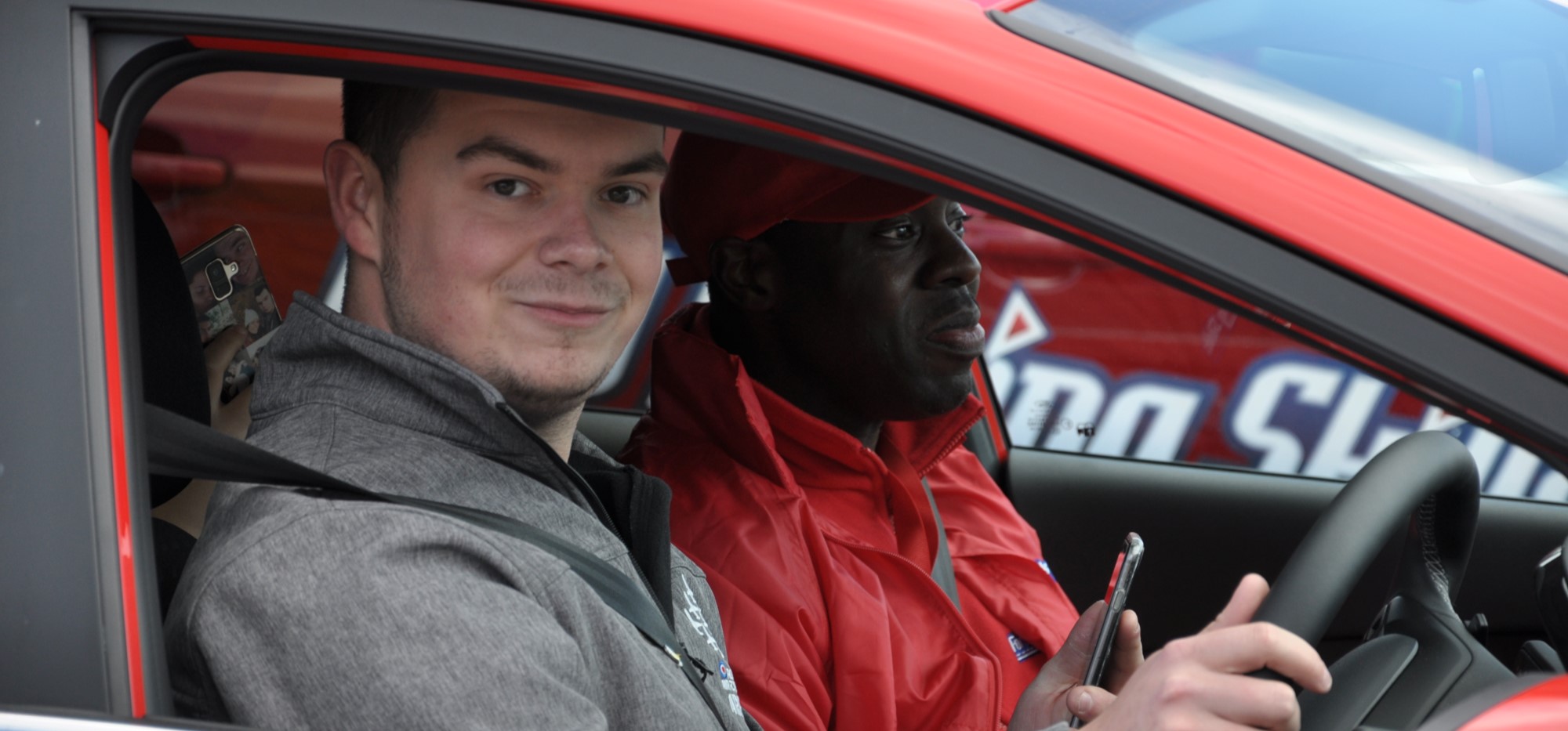 Drivetech was again delighted to provide driver training support and format advice for the FORD Driving Skills for Life (DSFL) programme in the UK in May 2019.
Now in its 7th year of running in the UK, the Ford DSFL programme is geared towards helping young drivers feel more confident on the road and safer behind the wheel and is part of the philanthropic work from within Ford.
Ford Driving Skills for Life is a unique program created originally by Ford Motor Company Fund in 2003 in collaboration with the Governors Highway Safety Association (GHSA).
Ford Driving Skills for Life teaches newly licensed and teen drivers the necessary skills for safe driving beyond what they learn in standard driver education programmes. Ford DSFL has invested more than $50 million to provide free, advanced driver education to more than 1 million people worldwide.
An elite team of Drivetech driver trainers provide the technical expertise and helped originally to specify the schedule of activities for the sessions – this year the UK event was held in Manchester in May. The programme for each session includes:
hazard recognition
vehicle handling
speed and space management
distracted and impaired driving
New this year was an additional focus on vulnerable road users – indicating how cyclists need to see and be seen – by car and truck drivers alike – and the young delegates were shown the Dutch Reach, a technique to spot cyclists before opening a door and the importance of a minimum 1.5 metre clearance when overtaking cyclists.
Commenting on the Ford DSFL day, Keith Freeman, Driver Trainer Manager at Drivetech said:
"Our driver trainer team are massively experienced in driver training, and whilst one focus of our training is with fleet business drivers, they always get a real boost out of supporting the Ford Driving Skills for Life Programme as it helps to develop relatively inexperienced younger drivers to be better and safer. We provide practical hands on behind-the-wheel experiences including different scenarios that challenge the drivers to think and act differently helping them, and other road users, to be better protected and responsible."
Ford of Britain Corporate Communications manager, Poppy MacKenzie Smith, added: "Ford are really committed to the Driving Skills for Life events, and we thoroughly enjoy delivering them. The delegates get a real kick out of the variety of experiences – learning to control a vehicle when it gets into a skid and loses traction is not an experience that everyone gets before it happens for real. We are really appreciative of the patience and expertise of the Drivetech driver training team who always add positively to the whole experience in the planning and the delivery on the day."
Find out more about the Ford UK DSFL programme here and the Ford Global fund site here.
To find out more about Drivetech's core range of fleet driver training and driver risk management services click here and contact us if you are interested in a similar corporate driving event to the Ford Driving Skills for Life programme.
Back to news and resources