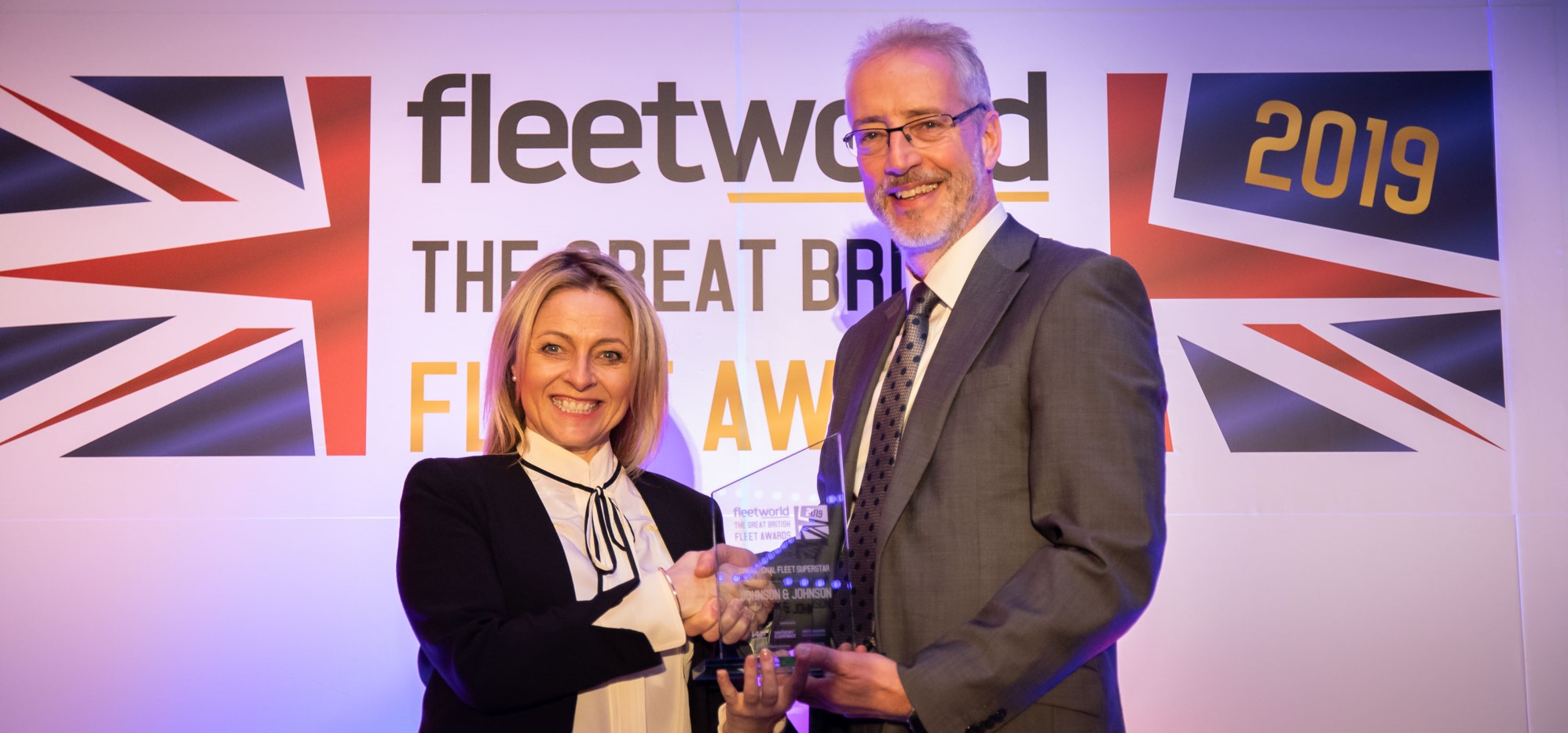 Drivetech are delighted to celebrate a deserved win for Siobhan Hollows from Johnson & Johnson (J&J) in the Great British Fleet Awards announced at the end of January in London.
The 'Operational Fleet Superstar' award was presented to Siobhan at a glittering awards luncheon, and the award attribution, announced by Ross Durkin (publisher at FleetWorld and organisers of the Great British Fleet Awards) during the event stated:
"Johnson & Johnson's global fleet safety programme 'SAFE Fleet Caring About People' was designed to reduce this risk and keep J&J drivers and communities safe. Working with Drivetech, a long-standing partner providing J&J in the UK with driver risk management and driver training, the organisation has a focus on reducing collisions, improving the overall safety of the fleet drivers and encourages drivers to drive responsibly and economically. J&J monitor safety performance of the fleet focusing on a measure of collisions per million miles (CPMM) and results indicate the goal of 6.0 CPMM is being exceeded with repair costs also fallen by around 30%, with a collective improvement in fuel economy by a superb 13.5%."
Pictured is Siobhan Hollows being presented with the award by Theo Kortland of Smart Fleet Solutions.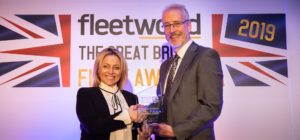 Drivetech offers a comprehensive range of fleet risk solutions and driver safety training that helps ensure businesses stay compliant with the law and duty of care as well as keeping their drivers safe and efficient. Drivetech operates in the UK, and multi-nationally in over 95 countries through over 40 partners. Find out more here.
 
Drivetech is the UKs largest provider of driver education within the public and fleet sector, and deliver speed awareness courses on behalf of 12 police forces and Transport for London. More on the delivery of driver offender training here.
Back to news and resources